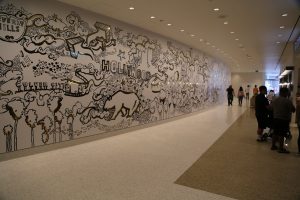 WHAT: Esotouric's July literary bus tours in Los Angeles: Raymond Chandler (Sat 7/10, 12-4pm) departing from the LA Athletic Club (431 West Seventh Street, Los Angeles, CA 90014), and Charles Bukowski (Sat 7/24, 12-4pm) departing from Philippe The Original (1001 N. Alameda, Los Angeles, CA
90012)
COST: Regular price $58/person per tour. Special offer: ride both July
literary tours for $86 (save $30). Contact Esotouric to reserve.
MORE INFO: visit http://www.esotouric.com or call 323-223-2767
LOS ANGELES- This July, the eclectic bus adventure company Esotouric offers two Richard Schave-hosted bookish bus tours of LA literary landmarks, focusing on the lives and work of Raymond Chandler and Charles Bukowski. They're also offering a special promotional ticket celebrating LA's literary legacy. Passengers can ride any one of the tours at the regular $58 rate, or ride both for an $86 combo ticket (saving $30). For more info or to reserve visit http://www.esotouric.com and see the "July Literary Tour Discounts" links in the left sidebar.
About the Tours:
RAYMOND CHANDLER'S LOS ANGELES: IN A LONELY PLACE (Sat, July 10, 12-4pm) delves deep into a lost city that exists in shadowy parallels to contemporary LA. Bungalows. Crime. Hollywood. Blondes. Vets. Smog. Death. This was Raymond Chandler's Los Angeles, which resonated from deft and melancholy fits of his writer's bow.
Passengers gather in the historic, private Los Angeles Athletic Club, for a rare tour of the place where the young Chandler drank, played bridge, hid from his oil company bosses across the street and gained inspiration for the characters and locations that would appear in his classic mystery novel "The Lady in the Lake."
This exploration of the city that shaped Chandler's fiction, and that in turn shaped his hard-boiled times, is a four hour tour of downtown, Hollywood and surrounding environs: Musso & Frank, Union Station, the Hotel Van Nuys, Paramount Studio's gates, the Mayfair Hotel (scene of the young oil exec's affairs and suicide threats), possible Marlowe apartments, and much, much more. On this tour, you'll discover why an unassuming stretch of Olive Street near Pershing Square is much more deserving of the Raymond Chandler Square designation than the Hollywood corner that bears the honored name. Through published work, private correspondence, screenplays and film adaptations, the tour traces Chandler's search for meaning and his anti-hero Philip Marlowe's struggle to not be pigeonholed or give anything less than all he has, which lead them both down the rabbit hole of isolation, depression, and drink. As the bus rolls from point to point, guide Richard Schave draw the lines between Chandler's life and his fiction, offering insight into his peculiar marriage to the much-older Cissy, the enigmatic redhead who appears in many forms in his short stories and novels.
A tour highlight comes with a stop at Scoops Gelato in East Hollywood for a complementary sampling of avant garde ice cream master Tai Kim's unexpected flavors, which have in the past included the Chandler-inspired Bacon-Caramel, Coffee-Jack Daniels and Nicotine (made with crushed Nicorette
gum). For more info, visit http://www.esotouric.com/chandler
HAUNTS OF A DIRTY OLD MAN: CHARLES BUKOWSKI'S LOS ANGELES (Sat, July 24, 12-4pm)- This tour focuses on the poet and novelist's great passions: writing, screwing and LA. We'll take in the canonical locations of his life and myth: the Postal Annex Terminal where he gathered the material for "Post Office," his newly-landmarked East Hollywood bungalow where he briefly experimented with marriage and fatherhood, the Skid Row bars where he tuned his young writer's ear to the voices of old rummies to the once-genteel Crown Hill apartments where he fought with his first love Jane, favorite bars and liquor stores, "Barfly" locations to the downtown library, where he discovered his "God," novelist John Fante. Along the way, we'll explore the people and ideas that made up the warp and weft of Buk's rich inner life.
German born, Bukowski spent most of his life in L.A., working for the US Postal Service, as "Notes of a Dirty Old Man" columnist for the underground press and writing the screenplay for the autobiographical "Barfly." The city and its characters are everywhere in the work, so this tour celebrates the artist within his city with visits to places that were important to him and to his work. Included is a stop at his favorite liquor store, Pink Elephant in East Hollywood for complementary coffee and donuts, though many riders also pick up a little something stronger for the road.
The tour is hosted by Richard Schave, one of the forces behind the recent successful campaign to have Bukowski's one-time bungalow on De Longpre Avenue in East Hollywood declared an historic-cultural monument and the corner of 5th & Grand named John Fante Square. For more info, visit http://www.esotouric.com/buk
Get on or both of Esotouric's July literary tours to discover how deeply the city informs the work of two of its most fascinating writers, and the secret spots where their creative spirits can still be felt.
Upcoming Esotouric bus tour and special event schedule
Sat June 12 – Hotel Horrors & Main Street Vice crime bus tour
Sat June 26 – Eastside Babylon crime bus tour
Sun June 27 – LAVA Sunday Salon (info at lavatransforms.org)
Sat July 10 – Raymond Chandler's Los Angeles
Sat July 24 – Haunts of a Dirty Old Man: Charles Bukowski's L.A.
Sun July 25 – LAVA Sunday Salon (info at lavatransforms.org)
Sun Aug 1- Reyner Banham Loves LA: South Los Angeles
Sat Aug 7- Reyner Banham Loves LA: The New Chinatowns
Sat Aug 28 – Reyner Banham Loves LA: The Lowdown on Downtown
Sun Aug 29 – LAVA Sunday Salon (info at lavatransforms.org)
Sat Sept 11 – Hotel Horrors & Main Street Vice crime bus tour
Sat Sept 18 – Pasadena Confidential crime bus tour
Sat Sept 25 – The Real Black Dahlia crime bus tour
Esotouric's Richard Schave and Kim Cooper are proud members of LAVA – The Los Angeles Visionaries Association. www.lavatransforms.org
For more info on Esotouric, visit www.esotouric.com
About Dave's Travel Corner

Dave's Travel Corner is a travel content, resource provider and community (founded 1996) providing travel
Guides
written about Dave's personal travel experiences and
Journals
, pages that contain trip summaries and experiences written by fellow travelers. We spotlight locations and attractions with an article linked directly from our homepage including content across our blog, photo and video galleries. We use a combination of social media, written content, photography and videos to promote locations. Not only does the content appear on this site but we have direct partnerships with other well visited travel sites for placement of the content. Since 1996, we have also established hundreds of relevant link exchanges with other travel sites.
Visitors to Dave's Travel Corner will also find thousands of travel related links organized by categories on the
Resources Page
, a
Photo Gallery
containing International travel photos,
Book Reviews
, and
Product Reviews
focusing on products useful for travelers, fully automated
Forums
,
Tour Bookings
offering over 4400 unique tours around the globe,
Interviews
with those making news in the travel industry and
Videos
- specializing in International travel videos as well as home of the
Dave & Jim Show
.
Dave's own travel blog is
Above the Clouds
which focuses on International Travel & Lifestyle.
For information on advertising please choose from a variety of
advertising options here
.
Contributors are welcome

Learn how you can contribute
About

www.davestravelcorner.com/about