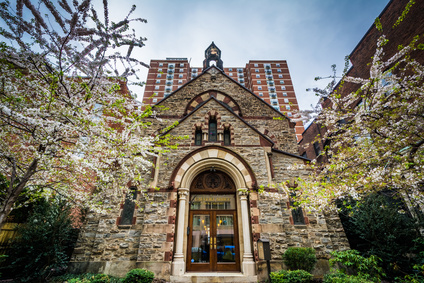 Mount Vernon, VA – Historic Mount Vernon invites visitors to experience a unique side of Civil War history at George Washington's home through a new walking tour, Mount Vernon in the Civil War, beginning April 2. Explore historic locations and listen to dramatic Civil War stories – from the life-risking efforts of the estate's earliest caretakers to battlefield cannon fire rumbling the Mansion! The Mount Vernon in the Civil War one-hour walking tour takes place on Saturdays and Sundays at 9:30 a.m. and 3:30 p.m. through October 30. These special tours are limited in capacity and cost $5 in addition to Estate admission: $15 adults; $7 children (6-11); free for children 5 & under. Please visit www.MountVernon.org for more information.
"Many people think of Mount Vernon as a site that was active exclusively during the 18th century," said Melissa Wood, media relations manager for Historic Mount Vernon. "Through this new tour, our visitors will discover more about the fascinating, yet relatively unknown, events that occurred at George Washington's home during the Civil War."
The Mount Vernon in the Civil War tour also covers the changing role of African Americans on the estate, views on George Washington from the perspective of Union and Confederate supporters, and the interesting Washington-Robert E. Lee connection.
The Washington family sold George Washington's home to the Mount Vernon Ladies' Association, the country's first historic preservation organization, in 1858. Just weeks into the war, Union troops stormed nearby Alexandria and moved within four miles of Mount Vernon. At the same time Confederate forces were closing in from the south. Records show that many soldiers, from the Confederacy and Union, visited the estate during this turbulent time in history. The estate was considered one of the few neutral locations during the war thanks to efforts of the Mount Vernon Ladies' Association.
Events, programs, and activities are subject to change.
Public Information: 703-780-2000; 703-799-8697 (TDD); www.MountVernon.org
Since 1860, over 80 million visitors have made George Washington's Mount Vernon Estate & Gardens the most popular historic home in America. Through thought-provoking tours, entertaining events, and stimulating educational programs on the Estate and in classrooms across the nation, Mount Vernon strives to preserve George Washington's place in history as "First in War, First in Peace, and First in the Hearts of His Countrymen." Mount Vernon is owned and operated by the Mount Vernon Ladies' Association, America's oldest national preservation organization, founded in 1853. A picturesque drive to the southern end of the scenic George Washington Memorial Parkway, Mount Vernon is located just 16 miles from the nation's capital.
Hours of operation: April-August, 8 a.m. to 5 p.m.; March, September, October, 9 a.m. to 5 p.m.; November – February, 9 a.m. to 4 p.m. Regular admission rates: adults, $15.00; senior citizens, $14.00; children age 6-11, when accompanied by an adult, $7.00; and children under age 5, FREE. Admission fees, restaurant and retail proceeds, along with private donations, support the operation and restoration of Mount Vernon
About Dave's Travel Corner

Dave's Travel Corner is a travel content, resource provider and community (founded 1996) providing travel
Guides
written about Dave's personal travel experiences and
Journals
, pages that contain trip summaries and experiences written by fellow travelers. We spotlight locations and attractions with an article linked directly from our homepage including content across our blog, photo and video galleries. We use a combination of social media, written content, photography and videos to promote locations. Not only does the content appear on this site but we have direct partnerships with other well visited travel sites for placement of the content. Since 1996, we have also established hundreds of relevant link exchanges with other travel sites.
Visitors to Dave's Travel Corner will also find thousands of travel related links organized by categories on the
Resources Page
, a
Photo Gallery
containing International travel photos,
Book Reviews
, and
Product Reviews
focusing on products useful for travelers, fully automated
Forums
,
Tour Bookings
offering over 4400 unique tours around the globe,
Interviews
with those making news in the travel industry and
Videos
- specializing in International travel videos as well as home of the
Dave & Jim Show
.
Dave's own travel blog is
Above the Clouds
which focuses on International Travel & Lifestyle.
For information on advertising please choose from a variety of
advertising options here
.
Contributors are welcome

Learn how you can contribute
About

www.davestravelcorner.com/about