Hawaii's Sights, Sounds, Fragrances, Flavors, and Aloha Spirit Showcased in March
HONOLULU – If Bay Area residents start feeling like they are being immersed in Hawaii's wondrous culture, beauty, and music in March, they won't be alone.
Under the alluring theme, Hawaii: A Thousand Reasons to Smile, the Hawaii Visitors and Convention Bureau (HVCB), along with its Island Chapters (Kauai, Oahu, Maui, and Hawaii's Big Island) will charm Bay Area residents with a month-long Hawaii promotion that is certain to turn heads and get them smiling and reaching for their wallets over thoughts of a vacation in the islands.
"Getting people to smile is a perfect antidote to the nation's dreary economic news," said John Monahan. "And nothing defines being happy, carefree and lighthearted as much as a Hawaii vacation. We're going to uplift spirits, recharge batteries and bring smiles back in a thousand ways starting with the great travel deals now being offered."
Each week in March will feature a theme specific to an island and reflective of its destination appeal:
* March 1-7 O'ahu – Town and Country
* March 8-14 Kauai – 50 Years of Movies in Paradise
* March 15-21 Maui – Romance Me Maui
* March 22-28 Hawai'i's Big Island – Unlimited Adventure
In the classic island-style tradition of 'work over, hang loose', Hawaii's music, cuisine, and Aloha Spirit will be showcased in Aloha Friday Pau Hana Concerts being held at Gordon Biersch restaurants in San Francisco, Palo Alto, and San Jose.
Each Friday in March, from 5-11 p.m., some of Hawaii's top entertainers will perform their musical magic, including Willie K., Raiatea Helm, Brother Noland, Mailani Makainai, Kealii Kanealii, John Cruz, Cyril Pahinui, and Taimane Gardner. Patrons will also enjoy a special menu of Hawaii-inspired cuisine and can win trips to the islands.
Bay Area residents are likely to see and hear Hawaii anywhere and everywhere during March. The HVCB campaign with its cheery slogan will be seen in print, broadcast and online advertising, digital freeway bulletin boards, in train stations and BART cars, on ad walls in popular settings, and in Bay Area TV shows, including The View From the Bay.
Travel trade activities in the market will also bring further Hawaii visibility to travel agents and wholesalers in the market via incentive promotions, e-marketing initiatives, agent training seminars with key suppliers, sales calls, and webinars.
Bay Area residents will be encouraged to visit www.GoHawaii.com/LotsofSmiles
a new HVCB microsite that will engage them with interactive promotions, offer information about Hawaii events in the Bay Area, and let them plan their vacation.
Hawaii's six major islands are green-capped mountains lifted from the bottom of the sea, decorated with shimmering rainbows, majestic green peaks, surrounded by unfailingly warm waters, and rimmed by endless, white sand beaches.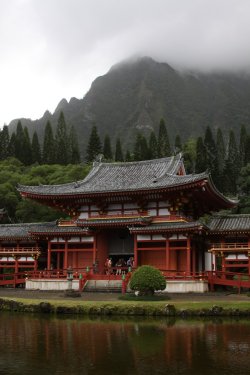 Oahu, with its capital city of Honolulu, offers everything from cosmopolitan Waikiki and historic sites such as Iolani Palace and Pearl Harbor to the scenic North Shore with its legendary surf.
Kauai is a lush, garden paradise favored by Hollywood for its tropical splendor that became backdrops for many movies, including "South Pacific," filmed 50 years ago, and Elvis Presley's 'Blue Hawaii.' Gorgeous resorts are also found from Lihue to Poipu to Hanalei
Maui, dominated by the peak of Haleakala, is known for the tranquil paradise of Hana and the colorful whaling town of Lahaina. Warm waters and sun-bathed beaches abound and attract visitors from around the world to popular resorts including Kapalua, Kaanapali, and Wailea.
Molokai, the most rustic of the islands, is bordered by the world's highest sea cliffs and is home to Kalaupapa Peninsula, the hauntingly beautiful former leper colony. Father Damien, the Catholic priest who oversaw the colony in the 1800s, is being ordained as a Saint.
Lanai is a rural community centered around the quaint town of Lanai City and is the setting for two of the world's most acclaimed resorts with superb golf courses.
And Hawaii's Big Island is home to the towns of Kona and Hilo and many quaint plantation-era style communities, as well as luxurious resorts in Kohala with world-class golf courses. Two active volcanoes and a diversity of climates have created lush rainforests and dramatic lava landscapes within miles of one another.
No matter where one travels in Hawaii, an astonishing variety of activities beckon to help renew inner strength, replenish the heart, and bring one closer to what really counts in life – happiness, health, family, loved ones, and the earth itself.
For more information about Hawaii, the Islands of Aloha, visit www.GoHawaii.com
About Dave's Travel Corner

Dave's Travel Corner is a travel content, resource provider and community (founded 1996) providing travel
Guides
written about Dave's personal travel experiences and
Journals
, pages that contain trip summaries and experiences written by fellow travelers. We spotlight locations and attractions with an article linked directly from our homepage including content across our blog, photo and video galleries. We use a combination of social media, written content, photography and videos to promote locations. Not only does the content appear on this site but we have direct partnerships with other well visited travel sites for placement of the content. Since 1996, we have also established hundreds of relevant link exchanges with other travel sites.
Visitors to Dave's Travel Corner will also find thousands of travel related links organized by categories on the
Resources Page
, a
Photo Gallery
containing International travel photos,
Book Reviews
, and
Product Reviews
focusing on products useful for travelers, fully automated
Forums
,
Tour Bookings
offering over 4400 unique tours around the globe,
Interviews
with those making news in the travel industry and
Videos
- specializing in International travel videos as well as home of the
Dave & Jim Show
.
Dave's own travel blog is
Above the Clouds
which focuses on International Travel & Lifestyle.
For information on advertising please choose from a variety of
advertising options here
.
Contributors are welcome

Learn how you can contribute
About

www.davestravelcorner.com/about