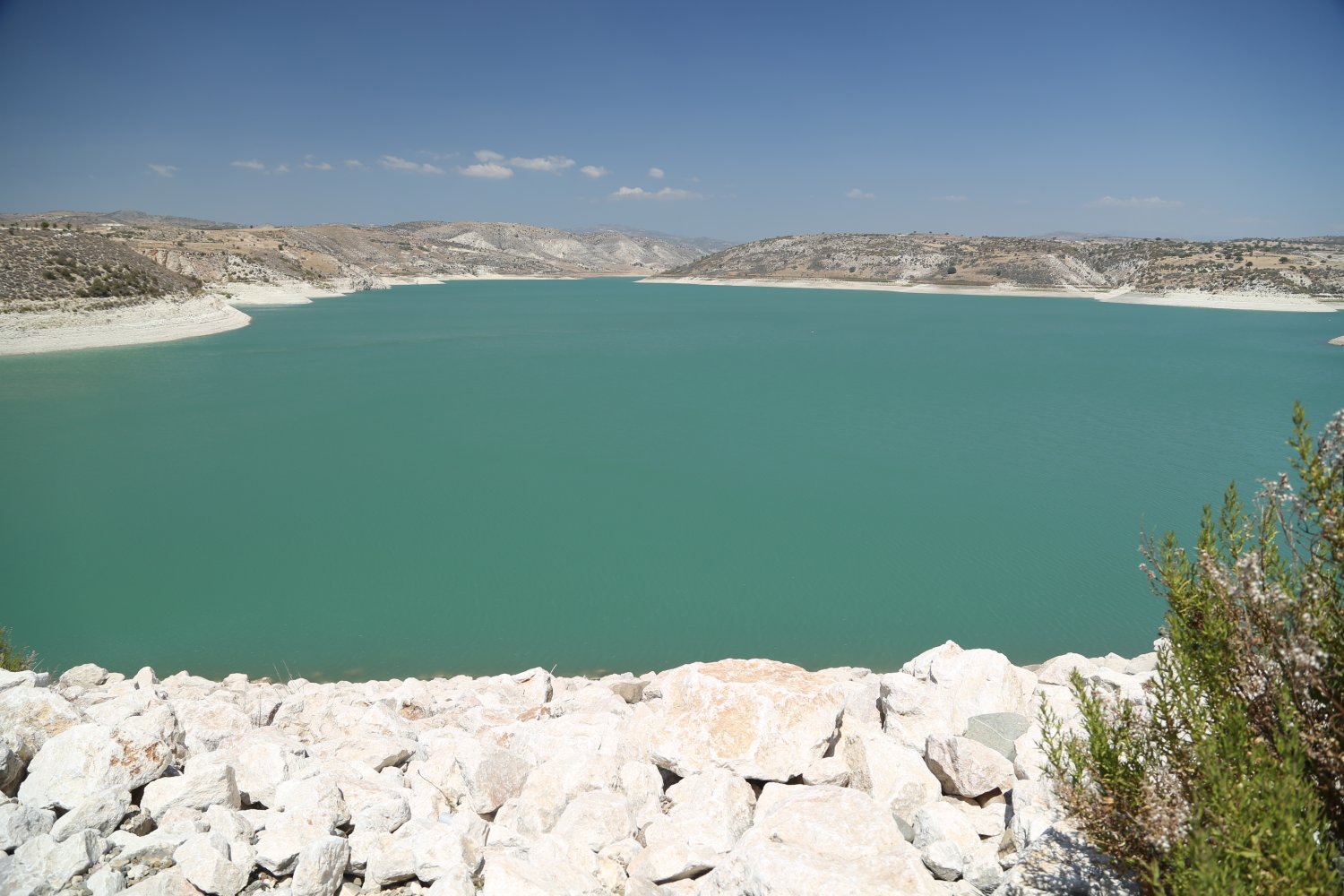 "Donate to Drink" campaign offers participants chance to win an once-in-a-lifetime trip to experience Water For People's Work in Rwanda, Africa
Denver, CO – On September 1, Water For People, an international nonprofit organization that aims to create a world where everyone has access to safe drinking water and sanitation, launched a Crowdrise.com campaign in an effort to raise $2 million through the crowd-sourced, online fundraising platform.
Instead of just donating their money, a generous group of Water For People donors are modernizing their philanthropy, leveraging their $1 million pledge by also challenging supporters to raise another $1 million. This way, contributions double the impact with every dollar donated, with $25 having the power of $50 and $100 having the power of $200.
The two-month campaign, "Donate to Drink," which will run through October 31, 2011, kicks off with a $150,000 donation from CH2M HILL, a global, full-service consulting, design, construction, and operations firm and long-time supporter of Water For People.
Funds raised through the campaign will benefit the areas in which Water For People currently works Africa, Asia, Central America, and South America and aid the organization's mission to ensure no one suffers or dies from a water- or sanitation-related disease.
"The scale of the global water crisis is massive, and perhaps something that those who have unlimited access to clean water do not fully understand. The reality is that more than 884 million people do not have access to safe drinking water," said Ned Breslin, Water For People's CEO. "If we all take the time to donate to drink, we have tremendous potential to solve this global crisis."
"Donate to Drink is an awesome campaign, and we're super excited to be involved," said Robert Wolfe, who co-founded Crowdrise with Edward Norton. "The idea is that if someone in Central America can't drink, then neither can you… until you donate. Water For People is asking people to step up and take on the problem. I think that if we're all a little less anonymous we can actually create a movement around a crazy problem. That's how to really build a community and make a crazy difference."
Water For People has partnered with Crowdrise, Eagle Creek, AOL, Marmot and CH2M HILL, and as part of the campaign, Water For People is offering everyone who donates between $25 and $99 a hand-made bracelet from Rwanda. People who donate $100 dollars or more will receive a stainless-steel water bottle from Marmot. There will be challenges throughout the two-month campaign with a variety of other prizes being offered by Marmot, Eagle Creek, OK Go and much more.
People who create fundraising pages on Crowdrise.com and collect $1,000 in donations will be entered for a chance to win an all-expenses paid trip for two to join a Water For People volunteer expedition in Rwanda in 2012; every additional $1,000 raised will qualify the fundraiser for another entry in the contest.
###
About Water for People
Water For People is a non-profit international development organization dedicated to helping people in developing countries gain access to safe drinking water and improved sanitation. Water For People's entrepreneurial approach establishes partnerships between local and national governments, nongovernment organizations, private enterprise, and entrepreneurs to create self-managed safe water and sanitation services that last over time. Water For People works to reach everyone with sustainable services in the areas where it operates and monitors development for at least 10 years post project completion. To learn more, visit www.waterforpeople.org or join the conversation on Facebook and Twitter.
About Crowdrise.com
Crowdrise.com is a website dedicated to online fundraising, event fundraising, volunteering, and having the most fun in the world while doing it. In 2009, Edward Norton, Shauna Robertson and Robert and Jeff Wolfe created Crowdrise.com after an experiment with what turned out to be super unique and successful campaign to raise money for the Maasai Wilderness Conservation Trust during the New York City Marathon. They raised $1.2 million in less than 8 weeks, much of it from small donors who gave more than once, making it one of the top fundraising success stories of the marathon. Crowdrise.com takes that experiment to a whole new level: an innovative web platform where millions of individuals use the best tools and technology to raise money for over a million different charities, while competing in fun and quirky challenges with unique incentives and prizes. Thousands of charitable organizations make Crowdrise.com their home for starting events, team fundraisers, and turning their base of grassroots supporters into a base of grassroots fundraisers.
About CH2M Hill
Headquartered near Denver, Colorado, USA, employee-owned CH2M HILL is a global leader in consulting, design, design-build, operations, and program management for government, civil, industrial and energy clients. The firm's work is concentrated in the areas of water, transportation, environmental, energy, facilities and resources. With US$6.3 billion in revenue and 23,000 employees, CH2M HILL is an industry-leading program management, construction management and design firm, as ranked by Engineering News-Record and named a leader in sustainable engineering by Verdantix. The firm has been named a FORTUNE 100 Best Companies to Work For five times.
About Marmot, LLC
Marmot is an award-winning, globally distributed brand of high-performance, technical clothing, apparel and equipment. Since 1974, Marmot products have been worn by climbers, skiers, mountaineers and adventurers world-wide. Marmot works with professional mountain guides, world-class athletes and expeditions pushing the limits of product innovation and technology pioneering what is possible in the most extreme environments on earth.
About Eagle Creek
Eagle Creek's unique systems and intuitive designs are the smart choice. Our focus on simplification and preparedness means a traveler arrives confident and ready for fluid movement from destination to destination. Founded in 1975, the California-based brand defined the adventure travel gear category, introduced the first convertible backpack on wheels, and is revolutionizing the way people pack with the Pack-It' System. Eagle Creek provides travelers with a complete travel system, from a main bag to packing and organization solutions, to security, comfort and everyday bags. Visit www.eaglecreek.com for more information.
About OK GO
OK Go have been called "the first post-internet band" and are at the forefront of an emerging class of independent creative entrepreneurs making art in both digital and physical spaces. OK Go's self-directed videos have been viewed over 150 million times on YouTube. Their critically acclaimed release, -Of The Blue Colour of the Sky" has garnered much praise with a 4 star review in People Magazine and Alternative Press saying "it fills you with hope for the next decade's musical offerings."
Their recent projects include an interactive video made with the Pilobolus dance company, a live album chronicling the 180 concerts they played in 2010, performances at Glastonbury and Lollapalooza, and a collaboration with The Muppets. Damian Kulash, lead singer, has written for The New York Times, The Wall Street Journal, and The Washington Post, and testified before the U.S. Congress in support of net neutrality. OK Go will perform on The Tonight Show with Jay Leno on Wednesday, August 31.
About Dave's Travel Corner

Dave's Travel Corner is a travel content, resource provider and community (founded 1996) providing travel
Guides
written about Dave's personal travel experiences and
Journals
, pages that contain trip summaries and experiences written by fellow travelers. We spotlight locations and attractions with an article linked directly from our homepage including content across our blog, photo and video galleries. We use a combination of social media, written content, photography and videos to promote locations. Not only does the content appear on this site but we have direct partnerships with other well visited travel sites for placement of the content. Since 1996, we have also established hundreds of relevant link exchanges with other travel sites.
Visitors to Dave's Travel Corner will also find thousands of travel related links organized by categories on the
Resources Page
, a
Photo Gallery
containing International travel photos,
Book Reviews
, and
Product Reviews
focusing on products useful for travelers, fully automated
Forums
,
Tour Bookings
offering over 4400 unique tours around the globe,
Interviews
with those making news in the travel industry and
Videos
- specializing in International travel videos as well as home of the
Dave & Jim Show
.
Dave's own travel blog is
Above the Clouds
which focuses on International Travel & Lifestyle.
For information on advertising please choose from a variety of
advertising options here
.
Contributors are welcome

Learn how you can contribute
About

www.davestravelcorner.com/about