Six Luxury Travel Tips From The Experts Who Brought You The "Virtual Visits" iPhone App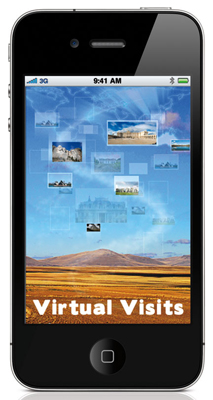 Want to travel in style but don't have the budget? The free "Virtual Visits" app, from the luxury boutique travel provider Spirit Quest Tours, lets you live the dream from the comfort of your own home, taking you to 26 exotic locales around the world, right from your iPhone, iPad, or iPod Touch. The simple, elegant app contains a mix of familiar spots, such as the Eiffel Tower, along with unusual ones, such as dinner with the Bedouin in the Sinai, and the narrative adds an element other travel apps don't even attempt.
The luxury travel experts at Spirit Quest Tours have put together tips for making you feel like you're traveling in first class the whole way. This way, if you stay home, you can enjoy Virtual Visits, and when you decide to venture out, you'll have new tricks to enjoy on the journey.
Consider traveling in a group tour. There's safety in numbers, but often special treatment, too. On some of our larger group tours, we've commanded private time in the Great Pyramid, held a dinner on the grounds of an ancient temple, and visited a museum after closing time – sharing it just with our group instead of the 10,000 daily visitors, all for a fraction of the price per person that it would cost you to do this on your own.
Check out discount business class sites like farebuzz.com and join firstclassflyer.com – you would be surprised how many tricks there are to getting business class and even first class seats on a flight, for a lot less than retail. For example, see if a partner airline offers business class for less than your airline – you may be able to get a ticket on the same route through them, for a lot less money.
Rent a town car: Getting to and from the airport can be really expensive. See if it's not too much more to rent a town car and driver instead of a shuttle service. They lift your bags into and out of the car, you arrive at the airport and home again unfrazzled by traffic, and you won't have to pay to park your car or take an extra two hours waiting for the shuttle to drop everyone else off.
Treat the plane like your own private spa: Bring a really rich moisturizer, an inflatable neck pillow, a couple cucumber slices or wet tea bags for your eyes, and some cushy socks. After the seatbelt sign has been turned off, arrange it all the way you like it, slather on the cream, and put in your headphones tuned to some tranquil music. When the flight lands, you'll feel refreshed and pampered instead of dehydrated and grumpy.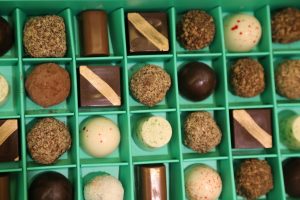 Is it your anniversary? Your birthday? Another special occasion? Call ahead and ask for the concierge. Tell her what you are celebrating and ask if the hotel can arrange something. At a good hotel, you'll often find that your fruit plate, flowers, or champagne and strawberries are on the house.
On a layover? Skip the bar or restaurant in the airport next time and head for an airport spa, located at places like Dallas Forth-worth, Amsterdam, and Singapore (all large layover hubs). An hour's massage is often less expensive than it would be at home, and will have you over your jet lag in record time. No airport spa? Make a reservation at a local spa at your destination, or arrange (there's a local phone directory in your room) for someone to come to your room. You may want to avoid the hotel spa, which will be much more expensive.
With "Virtual Visits" you can travel more often without ever leaving your house, visiting sites including the Labyrinth at Chartres Cathedral, the Temples at Delphi in Greece, Ar-Rifai Mosque in Cairo, the Chalice Well in England, China's Great Wall, the Jade Buddha in Shanghai, Machu Picchu in Peru, Tiger's Nest Monastery in Bhutan, Red Rock Canyon in Las Vegas, and even a space walk! Most of the Virtual Visits are based on Spirit Quest Tours actual staff experiences and include original photographs.
You can share your Virtual Visit using a variety of social media links, including Facebook, Twitter, and email; save the Virtual Visit photo to your Camera Roll; map the locale in Google; or learn more about each Virtual Visit with the built-in links to Wikipedia, WikiTravel, YouTube, GoogleEarth, and the extensive Flickr library of Spirit Quest Tours.
Visit Spirit Quest Tours online at http://www.spiritquesttours.com
About Dave's Travel Corner

Dave's Travel Corner is a travel content, resource provider and community (founded 1996) providing travel
Guides
written about Dave's personal travel experiences and
Journals
, pages that contain trip summaries and experiences written by fellow travelers. We spotlight locations and attractions with an article linked directly from our homepage including content across our blog, photo and video galleries. We use a combination of social media, written content, photography and videos to promote locations. Not only does the content appear on this site but we have direct partnerships with other well visited travel sites for placement of the content. Since 1996, we have also established hundreds of relevant link exchanges with other travel sites.
Visitors to Dave's Travel Corner will also find thousands of travel related links organized by categories on the
Resources Page
, a
Photo Gallery
containing International travel photos,
Book Reviews
, and
Product Reviews
focusing on products useful for travelers, fully automated
Forums
,
Tour Bookings
offering over 4400 unique tours around the globe,
Interviews
with those making news in the travel industry and
Videos
- specializing in International travel videos as well as home of the
Dave & Jim Show
.
Dave's own travel blog is
Above the Clouds
which focuses on International Travel & Lifestyle.
For information on advertising please choose from a variety of
advertising options here
.
Contributors are welcome

Learn how you can contribute
About

www.davestravelcorner.com/about