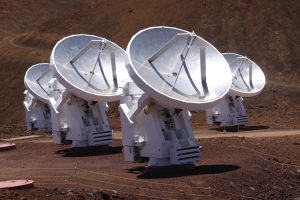 Island of Hawaii (March 1, 2017) – The island of Hawaii inspires awe in travelers seeking unmatched access to nature at its most powerful and unfettered. We are active volcanoes, star-blanketed nights, diverse climates, verdant rainforests, miles of coastline, and an island rich with Hawaiian culture. The largest and youngest of Hawaii's eight main islands, we offer visitors from all over the world adventures with bragging rights and memories to last a lifetime. And we invite our guests to experience accommodations, outdoor activities and dining found only on our island. Collected below are a selection of properties and tours showcasing the rich offerings of the island of Hawaii alongside news on activities, upcoming events and dining out experiences.
EVENTS
The Kona Brewers Festival annually draws thousands to Kailua-Kona for tasty craft beer, island-inspired cuisine, great music and good friends. Held at the Courtyard King Kamehameha's Kona Beach Hotel, the festival features 72 types of craft beer, food from 36 restaurants, and oceanfront views of Kamakahonu Bay – all setting the stage for an enjoyable time. The Kona Brewers Festival happens March 11 with two sessions – one in the afternoon and another at sunset. Tickets are $75. For more information, visit www.konabrewersfestival.com, or call (808) 329-2911.
Calling all chocolate lovers! The Big Island Chocolate Festival returns to Hapuna Beach Prince Hotel, April 28 and 29 for another chocolate extravaganza. With "Worth Its Weight in Gold: The History of Chocolate" as its theme, the sixth annual festival will feature a variety of chocolate-themed activities, including a cacao plantation tour at the Original Hawaiian Chocolate Factory, a college culinary competition, unlimited wine and beer pours, entertainment, dancing and a silent auction. Festival gala tickets are $79 presale and $100 at the door. Special room-and-ticket packages are available from Hapuna Beach Prince Hotel. For more information, visit www.bigislandchocolatefestival.com, or call (808) 324-6100.
Celebrating the award-winning coffees of the island of Hawaii's Kau district, the 9th annual Kau Coffee Festival is set for May 19-28 in Pahala with a full slate of activities. The festival's popular high point each year is its free, daylong hoolaulea (celebration) – this year, happening on May 27 – at the Pahala Community Center. Hoolaulea attendees will find fresh coffee, food and craft booths, all-day entertainment, keiki (kids) activities, farm and mill tours, and guided coffee tastings waiting for them. Additional festival activities include a Kau Coffee Recipe Contest, group stargazing, a hike to the district's mountain water systems, and the Kau Coffee College educational series.
Kona coffee will take center stage once again at the 47th annual Kona Coffee Cultural Festival, happening November 3-12. The 10-day festival's activities will include Kona coffee farm tours offering a firsthand look at how the area's world-famous bean is grown and harvested. Kona coffee and food events will feature ample tasting opportunities, and hands-on cultural events will share stories of Kona's rich coffee history. For more information, visit www.konacoffeefest.com.
ACCOMMODATIONS
In the spirit of Hilo's famed Merrie Monarch Festival, the Grand Naniloa Hotel – A DoubleTree by Hilton has implemented guest programming and experiences perpetuating Hawaiian music and dance. Every Monday from 4 to 6 p.m., guests are invited to watch as local hula halau (hula groups) practice on the hotel's grand lawn. The hotel's Hula Lounge features live music every Tuesday from 5 to 7:30 p.m. In addition, The Crown Room – now named Willie K's Gig at the Crown Room after the pioneering Hawaii musician – has been fully restored and is a premier Hilo venue for entertainment (including, of course, frequent concerts by Willie K). For more information, call (808) 969-3333, or visit www.grandnaniloahilo.com/events.
TASTY TIDBITS
Greenwell Farms, a fourth-generation family-owned Kona coffee farm, now offers black peppercorns off the vine for sale. Hand-picked from pepper plants grown on the farm, Greenwell Farms' peppercorns are harvested and sun-dried for five to seven days, allowing them to develop a unique aroma, and rich and bold taste. Available in limited supply, Greenwell Farms' black peppercorns are creatively packaged and only available at the farm's visitor center, located in Kealakekua. For more information, visit www.greenwellfarms.com.
TOURS
Hawaii Forest & Trail's new Maunakea Sunrise Experience takes visitors to the 13,802-foot elevation summit of Maunakea volcano to experience a pre-dawn sky still alive with stars and planets, and view the morning sun's rise from the east. Post-sunrise, the tour heads back down the mountain to the 9,200-foot elevation Maunakea Visitor Information Station for a light breakfast and brief, guided excursion of the Maunakea silversword plant enclosure. The seven- to eight-hour round trip Maunakea Sunrise Experience is a Hawaii Forest & Trail exclusive. For more information, visit www.hawaii-forest.com.
In addition to its ocean adventures in Kealakekua Bay, Fair Wind Cruises now offers guests an opportunity to enjoy its own 100 percent Kona coffee, grown on the fertile slopes of Hualalai volcano. Hand picked and harvested, Fair Wind Coffee has a distinctly smooth medium-bodied taste. Guests have enjoyed the coffee so much, Fair Wind is now offering it for sale at the company's Keauhou Bay store as well as online.
KapohoKine Adventures has added several new elements to its popular Lava Expedition tour. The tour's hike is now just two miles in each direction, stops at Kilauea volcano's two active eruption sites at Kalapana and Halemaumau, and offers a Hawaii-style BBQ dinner at Volcano Winery and lunch on the ocean lanai at the new Grand Naniloa Hotel – A DoubleTree by Hilton. For more information, visit www.kapohokine.com, or call (808) 964-1000.
KUDOS
The Mauna Kea Beach Hotel's iconic Copper Bar was recently honored with Andrew Harper's Hideaway Report's 2017 Grand Award for Best Bar. The open-air bar was revitalized as part of the hotel's recent multimillion-dollar renovation to accentuate its true centerpiece: Copper Bar's panoramic view of Kaunaoa Bay. Hideaway Report made special note of the bar's enhanced contemporary design and atmosphere, as well as its Mauna Kea Mule cocktail. Copper Bar is open daily from 11 a.m. to 11 p.m. for lunch, dinner and cocktails, with live music and hula nightly between 5:30 and 8:30 p.m.
Island of Hawaii honey producer Big Island Bees is delighted and proud to have made online magazine Epicure & Culture's list of "12 Delicious Made in America Gift Ideas" for foodies. Read the complete article, which made special mention of the company's macadamia nut blossom raw honey.
Mauna Kea Resort's world famous golf course has been awarded for its excellence once again. Mauna Kea Golf Course was recently recognized on three prestigious lists from the editors of Golf Digest and Golf Magazine. Its list honors included a ranking of "No. 2 golf course in Hawaii" and placement on a listing of "Top 100 Courses You Can Play in 2016-17." Built in 1964, Mauna Kea's course was the island of Hawaii's first. It remains one of the state's most scenic and popular golf courses.
ON THE MOVE
Following a change of ownership in November 2015, Big Island Country Club and Big Island Country Club Estates have begun the process of getting surveying and entitlements in place to build a clubhouse and develop a residential community. The 450-acre property includes a 150-acre golf course designed by Perry Dye. The remaining acreage will be used for green space and lots. Membership and real estate opportunities will be announced in March. For more information, call (808) 325-5044, or visit www.bigislandcountryclub.com.
About Dave's Travel Corner

Dave's Travel Corner is a travel content, resource provider and community (founded 1996) providing travel
Guides
written about Dave's personal travel experiences and
Journals
, pages that contain trip summaries and experiences written by fellow travelers. We spotlight locations and attractions with an article linked directly from our homepage including content across our blog, photo and video galleries. We use a combination of social media, written content, photography and videos to promote locations. Not only does the content appear on this site but we have direct partnerships with other well visited travel sites for placement of the content. Since 1996, we have also established hundreds of relevant link exchanges with other travel sites.
Visitors to Dave's Travel Corner will also find thousands of travel related links organized by categories on the
Resources Page
, a
Photo Gallery
containing International travel photos,
Book Reviews
, and
Product Reviews
focusing on products useful for travelers, fully automated
Forums
,
Tour Bookings
offering over 4400 unique tours around the globe,
Interviews
with those making news in the travel industry and
Videos
- specializing in International travel videos as well as home of the
Dave & Jim Show
.
Dave's own travel blog is
Above the Clouds
which focuses on International Travel & Lifestyle.
For information on advertising please choose from a variety of
advertising options here
.
Contributors are welcome

Learn how you can contribute
About

www.davestravelcorner.com/about