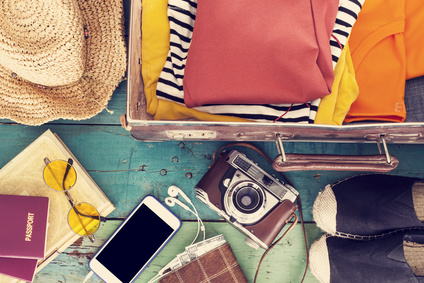 Travelocity, Kayak.com Founder Offers Tips for Culture Change
The world's future leaders overwhelmingly believe that today's businesses cangrowonly if they can innovate – and that today's business leaders aren't demonstrating they're up to the task.
While that's the thinking of nearly 5,000millennials – the 20- to 33-year-old generation – at least one baby boomer, the innovator who transformed the U.S. travel industry with his creation of Travelocity and Kayak.com, agrees.
"The future for any business today depends entirely on its ability to innovate, and the youngest adults, 'the idea generation,' know that," says Terry Jones, author of "On Innovation," a light-hearted but practical guide for fostering and innovation.
"The millennials are the group known for pioneering new ideas, rethinking processes, end-running hierarchies and solving problems by doing what simply makes sense to them. We need to listen to them; they're the innovators!"
But the worldwide survey of adults born after 1982 found that only 26 percent believe their bosses are doing enough to encourage innovation. The study by Deloitte ToucheTohmatsu Limited, publishedin January, reported 78 percent believe innovation is crucial for growing businesses.
Jones says there are some definite steps business leaders can and should take to ensure their company is hearing employees' ideas, recognizingopportunities, and ensuring a clear path to execution.
1. Build a culture of experimentation. Not every project will succeed but you can't learn from mistakes if you don't allow them to happen. The corollary: Always analyze what went wrong. Why didn't it work? To use a sports analogy, watch the "game films" to improve and learn as much from failure as you do from success. One fast and easy way to experiment is to test options out online. Whether it's polling customers, measuring which approach gets the best response, or allowing a segment of your customer base to test drive a new tool, the results can be invaluable..
2. Kill projects not people. In many companies, people stop offering up ideas and volunteering for projects because the punishment for failure is greater than the reward for success. Lunch with the boss or a $100 bonus do not compensate for the risk of being demoted or fired, or suffering a tarnished reputation. When a project fails in a company with a culture of experimentation, the first thing you shoulddo is say, "Bob, what would you like to work on now?!"
3. Break thru the "Bozone layer." Some of the greatest ideas for innovation will come from the employees on the front lines – those in direct contact with customers or production. But their ideas will never float up to the executive suite if you've created a "Bozone layer" by making it too risky for middle managers to experiment. (See No. 2.) While you're turning the culture around, find ways to reach down to the front lines to solicit ideas. Implement them and reward the contributors with a big, public shout out – which will help you start changing for the culture.
4. Install "sensors" to pick up customers' ideas. Don't just look to employees for innovation – learn from your customers. They have ideas for new products and new uses for existing products, and their customer service complaints are a fertile source of ideas for improvement. Listen! Social media or a forum on the company website is a good sensor for picking up ideas; Glad Wrap's 1000 Uses site is loaded with them. For customer service complaints, Travelocityinstalled a lobby phone booth where anyone in the company could listen in on customer service calls. Once a month, everyone was expected to provide feedback on at least two of those calls, and suggest an improvement to eliminate similar future calls plus a work-around for the interim.
About Terry Jones
Terry Jones founded Travelocity.com in 1996 and led the company as president and CEO until May 2002. He is managing principal of On, Inc, a consultancy he cofounded to help companies in their transition to the digital economy, and serves as chairman of the board at Kayak.com, which he also helped found. Previously Jones had a 24-year career at American Airlines holding various executive positions, rising to Chief Information Officer at their SABRE Division. Jones is the holder of several patents, has served on the boards of directors of 10 companies and began his career as a travel agent in Chicago. He holds a degree in history from Denison University.
About Dave's Travel Corner

Dave's Travel Corner is a travel content, resource provider and community (founded 1996) providing travel
Guides
written about Dave's personal travel experiences and
Journals
, pages that contain trip summaries and experiences written by fellow travelers. We spotlight locations and attractions with an article linked directly from our homepage including content across our blog, photo and video galleries. We use a combination of social media, written content, photography and videos to promote locations. Not only does the content appear on this site but we have direct partnerships with other well visited travel sites for placement of the content. Since 1996, we have also established hundreds of relevant link exchanges with other travel sites.
Visitors to Dave's Travel Corner will also find thousands of travel related links organized by categories on the
Resources Page
, a
Photo Gallery
containing International travel photos,
Book Reviews
, and
Product Reviews
focusing on products useful for travelers, fully automated
Forums
,
Tour Bookings
offering over 4400 unique tours around the globe,
Interviews
with those making news in the travel industry and
Videos
- specializing in International travel videos as well as home of the
Dave & Jim Show
.
Dave's own travel blog is
Above the Clouds
which focuses on International Travel & Lifestyle.
For information on advertising please choose from a variety of
advertising options here
.
Contributors are welcome

Learn how you can contribute
About

www.davestravelcorner.com/about