SCOTTEVEST's multi-pocket travel clothing replaces all bags on this record-setting around-the-world trip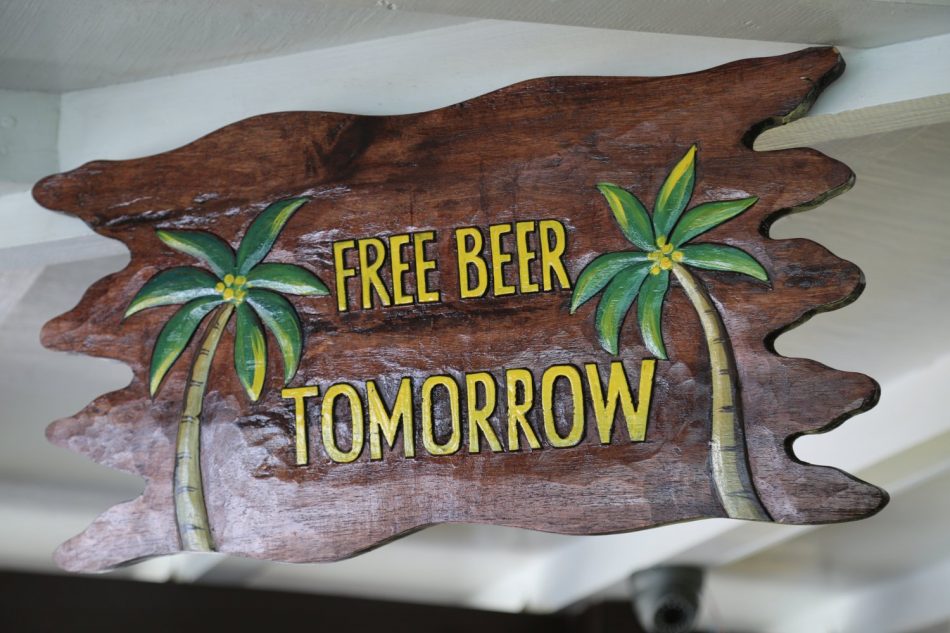 New York, NY – AUGUST 19, 2010 – Around the world in 42 days … with no bags? Travel author Rolf Potts says he can pull off this record-setting feat, thanks to SCOTTEVEST Travel Clothing (SeV). SeV is known for clever clothing designs, patented features and multiple, purpose-driven pockets developed to save travelers time and money. The average traveler can avoid extra bag fees by supplementing – or replacing – their carry-on bag with a stylish jacket or vest from SeV's extensive line. But it's clear that Potts is not just an average traveler as he embarks from New York on the first leg of the six-week No Baggage Challenge starting this Saturday, August 21st. His only companions: a videographer/producer to help him document the challenge, and hi s SCOTTEVEST wardrobe loaded with every travel essential he needs for the trip. (see list and diagram below)
While traveling around the world is a classic theme, and 'traveling light' is a popular concept, this is the first time these ideas have been combined to such an extreme. "We don't believe that a true around the world trip without bags has ever been successfully completed, let alone professionally documented," explains SCOTTEVEST CEO & Founder Scott Jordan. "Even with the 30+ pockets in Rolf's SeV outfit, it's an ambitious undertaking to say the least. I'm looking forward to watching the adventure unfold week by week."
To bring the experience of baggage-free travel to the audience at home, Potts and his traveling companion will share the six-week journey through frequent updates in video, photos and words at www.NoBaggageChallenge.com . Viewers can follow along as the trek takes them from New York to Paris, from Cairo to South Africa, and from Bangkok to New Zealand before returning back to NYC via Los Angeles. Sponsoring the duo's round-the-world airfare and travel arrangements is the BootsnAll Travel Network, the one-stop indie travel guide dedicated to connecting independent travelers through their network of websites, blogs, forums and online tools.
"When Rolf told us about the idea behind the No Baggage Challenge, we knew we wanted to be involved," explains Sean Keener, CEO of BootsnAll. BootsnAll connects independent travelers as they plan around the world trips, so we knew our community of travelers would be engaged and excited by this – it's a trip that I want to go on!. Rolf is gonna rock and roll on this challenge.
So how did Rolf Potts get lucky enough to go on this trip of a lifetime? Potts is the author of Vagabonding: An Uncommon Guide to the Art of Long-Term World Travel and has reported from more than sixty countries for the likes of National Geographic Traveler, the New York Times Magazine, and the Travel Channel. He advocates a style of travel that incorporates many of the same concepts at the core of the No Baggage Challenge. SeV clothing, according to the veteran traveler, beats any other form of luggage, hands down. "On this trip," Potts says, "I believe it's better to pack an open-minded attitude than a suitcase full of dubiously useful gear. And SCOTTEVEST is the ideal outfitter for that kind of journey."
Wearing his SCOTTEVEST Tropical Jacket/Vest, a pair of SeV Ultimate Cargo Pants, a long-sleeve SCOTTEVEST Q-Zip Performance Pullover, and an SeV Performance T-shirt, Potts will begin the trip carrying the following on his person:
iPod Touch and earbuds
Wireless foldable Bluetooth keyboard (for blogging drafts using the iPod Touch)
Toothbrush
Passport
Credit and debit cards
ID cards
Small digital camera
Tiny deodorant and toiletries ("A good social gesture," according to Potts)
Two to three pairs of super-lightweight quick-dry socks
One to two extra SeV Performance T-shirts
Extra SeV Underwear ("Prototypes made just for us," Potts notes. "We're putting them to the test before they're even on the market.")
A small bottle of concentrated detergent (for daily washing of socks, underwear, and Performance T-Shirts).
in traveling light," Potts continues, "and that's very appealing to me. I'd been dreaming about a no-baggage trip around the world for some time. This vest is what makes the trip make sense. All the SCOTTEVEST clothing is designed for travel; it allows me to travel lighter and more flexibly, taking only what is absolutely necessary, so I can focus on the journey, without the countless micro-hassles that baggage would present."
About SCOTTEVEST
SCOTTEVEST is the owner and sponsor of the No Baggage Challenge, and is one of the world's leading travel clothing companies. SeV specializes in stylish jackets, shirts and pants with a unique hidden pockets for travelers, and a patented system of conduits and pockets for carrying, using and enjoying personal electronics. In 2010, SCOTTEVEST became the first clothing company to provide a pocket for the iPad. Visit them at www.SCOTTEVEST.com
About BootsnAll Travel Network
BootsnAll Travel Network, founded in 1998, is a community of over 30 online travel guides and resources that connect and encourage independent travel. BootsnAll has over 3.6 million unique visitors per month and 100,000 community members. BootsnAll's purpose is to cultivate an organic community that encourages independent travel. Visit them at www.bootsnall.com and www.rtwblog.com . Your one-stop indie travel guide.
About Rolf Potts
Rolf Potts has reported from more than sixty countries for the likes of National Geographic Traveler, the New York Times Magazine, Slate.com, Conde Nast Traveler, Outside, National Public Radio, and the Travel Channel. A veteran travel columnist for Salon.com and World Hum, his adventures have taken him across six continents.
Rolf is perhaps best known for promoting the ethic of independent travel, and his book on the subject, Vagabonding: An Uncommon Guide to the Art of Long-Term World Travel (Random House, 2003), has been through twelve printings and translated into several foreign languages. His newest book, Marco Polo Didn;t Go There: Stories and Revelations From One Decade as a Postmodern Travel Writer (Travelers Tales, 2008), won a 2009 Lowell Thomas Award from the Society of American Travel Writers, and became the first American-authored book to win Italy's prestigious Chatwin Prize for travel writing. Visit www.RolfPotts.com here
About Dave's Travel Corner

Dave's Travel Corner is a travel content, resource provider and community (founded 1996) providing travel
Guides
written about Dave's personal travel experiences and
Journals
, pages that contain trip summaries and experiences written by fellow travelers. We spotlight locations and attractions with an article linked directly from our homepage including content across our blog, photo and video galleries. We use a combination of social media, written content, photography and videos to promote locations. Not only does the content appear on this site but we have direct partnerships with other well visited travel sites for placement of the content. Since 1996, we have also established hundreds of relevant link exchanges with other travel sites.
Visitors to Dave's Travel Corner will also find thousands of travel related links organized by categories on the
Resources Page
, a
Photo Gallery
containing International travel photos,
Book Reviews
, and
Product Reviews
focusing on products useful for travelers, fully automated
Forums
,
Tour Bookings
offering over 4400 unique tours around the globe,
Interviews
with those making news in the travel industry and
Videos
- specializing in International travel videos as well as home of the
Dave & Jim Show
.
Dave's own travel blog is
Above the Clouds
which focuses on International Travel & Lifestyle.
For information on advertising please choose from a variety of
advertising options here
.
Contributors are welcome

Learn how you can contribute
About

www.davestravelcorner.com/about