All-You-Can-Eat WiFi Access Now Available for 5,000+ United Kingdom Hotspots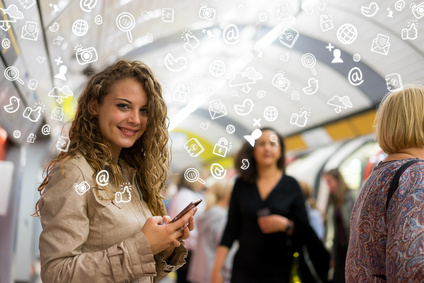 LONDON & LOS ANGELES April 6, 2010 – Boingo Wireless, the world's leading network of WiFi hotspots, has launched a new all-you-can-eat Internet access plan for laptops that includes every Boingo hotspot in the United Kingdom, making everyday WiFi access affordable and widely available throughout the UK.
'Boingo UK' gives laptop users unlimited access to more than 5,240 hotspots for 14.95 per month. Usage outside the UK is billed at 0.09 or 0.13 per minute, and includes more than 120,000 additional hotspots across Europe, Asia Pacific and the Americas.
For the smartphone crowd, Boingo also offers unlimited access for WiFi enabled smartphones for 3.95 per month, which includes all 125,000+ hotspots. 'Boingo Mobile' is available for the most popular smartphone platforms, including Android, Blackberry, iPhone/iPod Touch, Nokia Nseries and Eseries, SonyEricsson UIQ, and Windows Mobile devices.
"Internet access over Wi-Fi has become an integral part of all of our lives, and now it's become affordable to add unlimited Wi-Fi access to your favorite laptop, netbook or smartphone if you live in the United Kingdom," said Dave Hagan, president and CEO of Boingo Wireless. "People won't have to worry what it will cost to connect around town, since it will all be included in the flat rate they signed up for."
The new 'Boingo UK' unlimited plan was launched in conjunction with Boingo's exclusive rollout at six major airports in the United Kingdom. Effective in March, Boingo became the exclusive provider of WiFi Internet service at London's Heathrow (LHR) and Stansted (STN) airports, as well as the Aberdeen (ABZ), Edinburgh (EDI), Glasgow (GLA), and Southampton (SOU) airports. The product will also be offered at London Gatwick Airport (LGW), where Boingo has also secured exclusive Wi-Fi rights (see separate release out today).
Boingo gives consumers the best choice of WiFi hotspots by combining more than 125,000 locations from 167 leading WiFi operators around the world into a single worldwide network spanning 103 countries.
About Boingo Wireless
Boingo Wireless, Inc., the global market leader in WiFi, makes it simple and easy for people to enjoy WiFi access on their laptop or mobile device at more than 125,000 hotspots worldwide. With a single account, Boingo users can log on to the Boingo Network locations that include the top airports around the world, major hotel chains, cafes and coffee shops, restaurants, and metropolitan hot zones. Boingo, and its Concourse Communications Group subsidiary, operate wired and wireless networks at 58 airports worldwide that cover 42% of North American enplanements and 60% of United Kingdom enplanements, as well as the Ferries Division WiFi network for the Washington State DOT. For more information about Boingo, please visit http://www.boingo.com.
About Dave's Travel Corner

Dave's Travel Corner is a travel content, resource provider and community (founded 1996) providing travel
Guides
written about Dave's personal travel experiences and
Journals
, pages that contain trip summaries and experiences written by fellow travelers. We spotlight locations and attractions with an article linked directly from our homepage including content across our blog, photo and video galleries. We use a combination of social media, written content, photography and videos to promote locations. Not only does the content appear on this site but we have direct partnerships with other well visited travel sites for placement of the content. Since 1996, we have also established hundreds of relevant link exchanges with other travel sites.
Visitors to Dave's Travel Corner will also find thousands of travel related links organized by categories on the
Resources Page
, a
Photo Gallery
containing International travel photos,
Book Reviews
, and
Product Reviews
focusing on products useful for travelers, fully automated
Forums
,
Tour Bookings
offering over 4400 unique tours around the globe,
Interviews
with those making news in the travel industry and
Videos
- specializing in International travel videos as well as home of the
Dave & Jim Show
.
Dave's own travel blog is
Above the Clouds
which focuses on International Travel & Lifestyle.
For information on advertising please choose from a variety of
advertising options here
.
Contributors are welcome

Learn how you can contribute
About

www.davestravelcorner.com/about