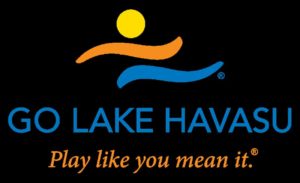 LAKE HAVASU CITY, Arizona (June 2020) – Lake Havasu City has been in the news recently as throngs of quarantine-frustrated boaters flocked to its shores and Arizona starts opening up for business. Beyond the crowded launch ramps, visitors can discover a fascinating mix of cool, unusual and practically unknown attractions where social distancing is never a problem.
"In the first half of the 20th Century, one of the most famous people alive was Robert Ripley, known for creating the Ripley's Believe It or Not! newspaper panel series, radio show, and television show," said Terence Concannon, president and CEO of Go Lake Havasu.
"Starting in 1919, he made his fortune highlighting odd facts from around the world. Were he still alive today, we think he'd be fascinated about strange sights and oddities in the Lake Havasu City region."
Visitors to the Lake Havasu City region can enjoy these somewhat peculiar attractions:
During WWII U.S. servicemen left their mark on the London Bridge.
* WWII Graffiti on the London Bridge – Look closely and you can see strafing scars dating to World War II from German aircraft fire. On the Island-side of the bridge, near the abutment, two names are etched into the centuries-old stone:
Aug. 1942
Sgt. Fitzwater
Pfc. Smith
The letters were carved during World War II when two American 1st Infantry Division servicemen were participating in field maneuvers with British commandos. They visited the London Bridge while on weekend leave and left their mark.
Some locals also swear that the bridge is haunted, due in part to the severed heads of criminals that were displayed at the southern gateway between 1305 and 1660.
Napoleon's cannons were turned into lampposts for the London Bridge.
* London Bridge Lampposts Made from Cannons – When the British defeated the French army under the command of Napoleon Bonaparte, British forces seized the army's cannons, melted them down and cast them into the vintage lampposts along the London Bridge.
A section of a wooden piling that once held the head of Sir Thomas Moore.
* Good Place to Hang Your Hat – And speaking of heads, the granite London Bridge is not the only British relic housed in this desert town. There is a second historical item at Our Lady of the Lake Catholic Church. When Sir Thomas More infuriated King Henry VIII, the English ruler had More beheaded in 1535. More's campaign against Protestantism was in direct conflict with the tyrant king, who wanted to rid his kingdom of Catholicism.
As was the custom at the time, More's headless corpse was buried, but his head was fixed upon an iron spike for a month near the southern gatehouse of the original London Bridge which was constructed of timber back then.
A section of the wooden piling from which More's head was displayed is preserved and exhibited in an alcove of the local church. According to a marker affixed to the preserved wood, the "piece of piling …supported the lamppost from which Saint Thomas More's head hung on display." The hefty chunk of dark wood is about a foot tall and equally as deep.
Lake Havasu City's famous "barktender."
* Dog Friendly Bar – "A dog walks into a bar" sounds like the start of a joke, but in Lake Havasu City it's no joke. One of the country's few dog-friendly bars welcomes owners and canines alike. While the owners order from "barktenders," their best friends enjoy an indoor dog park.
Go meteorite hunting near Lake Havasu City.
* Money From Heaven – Meteor Hunting Near Lake Havasu City
It seems too good to be true, yet amateur meteorite hunters just 17 miles from Lake Havasu City are making money on stones falling from space. In 1912, an estimated 14,000 meteorites fell on northern Arizona alone; other meteor showers have created a bonanza of space rocks in a dense strewn field in Franconia, just north of I-40 and about a 20-minute drive from Lake Havasu City.
Yucca's UFO Museum
* A Real Estate Office Turned UFO Museum – Off Interstate 40 eastbound in Yucca, Arizona, about a 30-minute drive from Franconia's meteorite field, is a roadside attraction that's out of this world and impossible to miss. A former real estate office, Area 66 is a 40-foot diameter geodesic dome that's home to a UFO museum. The museum is dedicated to an alleged 1953 crash of a flying saucer in nearby Kingman.
Spend a night in Grand Canyon Caverns.
* Sleep in a Cave – The Grand Canyon Caverns is a natural limestone cavern and the largest dry cavern in the U.S., located 200 to 300 feet below the surface. A short drive from Lake Havasu City, in Peach Springs, Arizona (the town that inspired the famous Pixar movie Cars), the temperature stays at 56 degrees F. year-round. Its Underground Cave Suite is billed as the largest, oldest, deepest, darkest, quietest motel room in the world. When you book a night underground, the loudest sound is your own beating heart. You and a guest become the only living thing in the caverns.
A spiritual portal to the next life.
* Spiritual Portal to the Next Life – Within walking distance from Interstate 40 near Lake Havasu City, you'll find a remnant of American Indian heritage and spiritual importance. The Topock Maze (Mystic Maze) is a 600+ year old geoglyph consisting of intricate patterns and paths designed by the Fort Mojave Indian Tribe. The modern Mohave people believe this Maze is a part of the spiritual portal to the next life where bad souls get lost, and good souls find their portal to the afterlife.
# # #
About Lake Havasu City
Lake Havasu City is situated on the eastern shore of Lake Havasu on the Colorado River border of California and Arizona. The city was established in 1963 by Robert P. McCulloch, Sr. as a self-sufficient, planned community. Lake Havasu City is located on what is known as "Arizona's West Coast," located three hours' driving time west of Phoenix, 2½ hours south of Las Vegas and four to five east of the Los Angeles region. As part of the northern and western limits of the Sonoran Desert, Lake Havasu City and the surrounding area feature outstanding biodiversity.
The area attracts 835,000 visitors annually with its historic London Bridge, pristine lake, friendly community, abundant sunshine and annual events, ideal weather and wide range of restaurants and lodging. More than 400 miles of stunning coastline offer exceptional watersports, including fishing, skiing, kayaking and house boating. Visitors can also explore the lake from the beautiful beaches, campsites and hiking trails.
Rated one of the top 100 best bass fishing lakes in America, Lake Havasu is ideal for catching large and small-mouth bass and striper fishing. The region is also host to extensive off-road trails and undeveloped stretches of river.
For more information: GoLakeHavasu.com
About Dave's Travel Corner

Dave's Travel Corner is a travel content, resource provider and community (founded 1996) providing travel
Guides
written about Dave's personal travel experiences and
Journals
, pages that contain trip summaries and experiences written by fellow travelers. We spotlight locations and attractions with an article linked directly from our homepage including content across our blog, photo and video galleries. We use a combination of social media, written content, photography and videos to promote locations. Not only does the content appear on this site but we have direct partnerships with other well visited travel sites for placement of the content. Since 1996, we have also established hundreds of relevant link exchanges with other travel sites.
Visitors to Dave's Travel Corner will also find thousands of travel related links organized by categories on the
Resources Page
, a
Photo Gallery
containing International travel photos,
Book Reviews
, and
Product Reviews
focusing on products useful for travelers, fully automated
Forums
,
Tour Bookings
offering over 4400 unique tours around the globe,
Interviews
with those making news in the travel industry and
Videos
- specializing in International travel videos as well as home of the
Dave & Jim Show
.
Dave's own travel blog is
Above the Clouds
which focuses on International Travel & Lifestyle.
For information on advertising please choose from a variety of
advertising options here
.
Contributors are welcome

Learn how you can contribute
About

www.davestravelcorner.com/about