The latest selection of inspirational new holiday ideas, travel news and events in Gothenburg and West Sweden – including a coastal Easter getaway, a city & countryside weekend escape, new biking and hiking packages, exciting new spring Shellfish Journeys and an overview of exciting news and events for the rest of 2015.
Easter escape idea
No Påsk – or Easter – celebration would be complete in Sweden without dramatic bonfires on the West Coast, fireworks, witches and egg-painting, topped off with a seriously-good spread of local cuisine: pickled herring, cured salmon, Jansson's Temptation (a traditional potato and fish bake) and spiced schnapps. Mark the occasion, Swedish-style, with this coastal break, perfect for the family:
Traditional Swedish Easter on the West Coast – from £99 pp at Strandflickorna, Lysekil
What better way to experience Sweden's Easter traditions for yourself than to stay in the charming coastal town of Lysekil, where the Strandflickorna Hotel offers a special Easter family deal? Two nights' B&B with Easter eggs and goodies on arrival, a three-course dinner at Brygghuset restaurant on the first night, entry to Havets Hus aquarium and Easter activities for the kids costs from 1,240 SEK (£99) pp (two sharing). Available for stays between 27 March and 11 April. Call Strandflickorna on +46 523 79750 +46 523 79750 (www.strandflickorna.se).
Spring holiday ideas
City & Countryside weekend escape
Only time for a weekend to explore West Sweden this spring? Here's the perfect combo, including both city and countryside. The trip commences in Fjällbacka – known for its quaint boathouses and stunning coastal villas – where you'll stay at the charming Stora Hotellet Bryggan. The next day, you'll experience a three-hour crayfish safari to blow away the cobwebs and then head to the bustling city of Gothenburg. Staying at the stylish Gothia Towers, enjoy a whole day in this walking city, visiting the sights and enjoying the cultural, café and restaurant vibe. The weekend trip costs from £255 pp (two sharing), including two nights' B&B, a crayfish safari, a light lunch and two dinners. Flights extra. Call Stora Hotellet Bryggan on +46 525 31003 (www.storahotelletbryggan.se).
Witness 10,000 dancing cranes
Witness the breathtaking display of 10,000 cranes dancing around Lake Hornborga (from mid-March to mid-April). The birds dance as part of their mating ritual, flying in from Spain to their traditional breeding grounds. Stay nearby in Hotel Andrum's tree-house, Seventh Heaven and with a private balcony for star-gazing and breakfast with sparkling wine hoisted up in a large basket every morning. A one night's stay costs £118 pp (two sharing). Call +46 10 2245010 (www.hornborga.com)
…and why not combine this with a tasting of delicious local cheeses?
Falbygdens Osteria combines a tour of Lake Hornborga's dancing cranes with a tour of the renowned cheese region of Falbygden in Västergötland. For more than five generations, Falbygdens Osteria has been extremely passionate about good quality cheese. After both tours, the restaurant will serve a delicious cheese buffet, and a 'Cheese Host' will also be at hand to teach guests all there is to know about the local cheeses, as well as cheeses from other parts of the world. The package costs from £31 pp (395 SEK) and includes both guided tours, all transport, tasting sessions and the cheese buffet. Available for stays between 21 March and 19 April. Call +46 515 717230 (www.falbygdensosteria.se).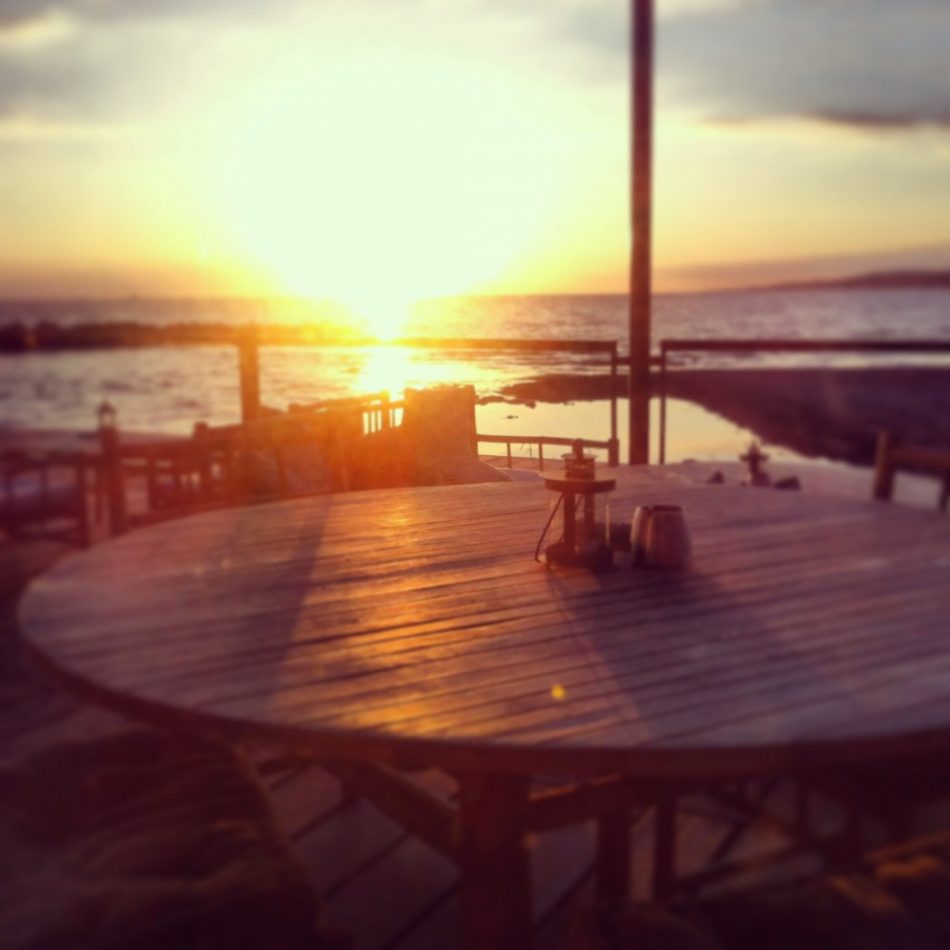 A short break in Gothenburg and her archipelago – from £758 pp with Sunvil Discovery
There are few cities in the world enjoying a natural island playground on their doorstep. Gothenburg is one of the lucky ones, boasting an archipelago of some 8,000 islands, the closest within just 20 minutes of the city centre. This five-night itinerary offers time to experience the cultural attractions and shopping opportunities of Gothenburg, staying at the stylish Hotel Vanilla in the heart of the city. Then set off by tram to the charming Styrsö Skäret Guest House on the scenic island of Styrsö, to experience the region's woodland, rocky granite coastline, pretty fishing villages and sailing harbours. Five nights' B&B cost from £758 pp (two sharing) including flights (Heathrow), private transfers and a 48-hour Gothenburg Pass. Call Sunvil Discovery on 020 8758 4722 (www.sunvil.co.uk/discovery).
Culinary News
Six Michelin star restaurants in Gothenburg
Gothenburg is now home to six Michelin star restaurants, with the latest additions being KOKA and SK Mat & Människor. In February 2014, Björn Persson closed the former restaurant Kock & Vin, and replaced it with KOKA, which is less formal, but still offers guests an impressive gourmet experience. In November 2014, KOKA was awarded 'Restaurant of the Year'.
SK Mat & Människor was opened in April 2014. In November 2014, the architectural award Guldstolen was awarded to the restaurant for its interior design.
World of Coffee Exhibition – Gothenburg
From 16 – 18 June, Gothenburg will host the World of Coffee exhibition where baristas, coffee roasters, coffee producers and companies from around the world will come to Gothenburg to showcase the latest trends, innovations and products in the coffee business. It will include five competitions, one of which is the World Coffee Roasting Championships.
Nordic Championships in Oyster Opening, 1 – 2 May
Spring in West Sweden marks the arrival of the oyster season, when the delicacies are at their most divine, thanks to the cold, fresh coastal waters. It's also time for the Nordic Championships in Oyster Opening (1-2 May), held in Grebbestad, where 90% of Sweden's oysters grow (90 minutes' drive north of Gothenburg). Watch contestants race to shuck 30 oysters at impressive speeds and present them in the most attractive way.
Two-hour oyster safaris are also available year-round at a wonderfully-restored 19th century boathouse in Grebbestad, with Everts Sjöbod, for £75 pp. Everts Sjöbod has also expanded its accommodation, opening two new incredibly quaint boathouses last year. Each boathouse features two double rooms with kitchen and bathroom facilities, treating you to soothing ocean views. The B&B at the new boathouses costs from £66 pp (two sharing) including breakfast. Call Everts Sjöbod on +46 525 14242 +46 525 14242 (www.evertssjobod.se).
Outdoor Spring packages for 2015
NEW – Hiking trail through Nordens Ark
The Ecopark trail runs through Nordens Ark zoo, Bohuslän, where conservationists are working on one of the largest projects in the area: restoring the landscape to the way it looked during the 1700s and 1800s. Get a true flavour of the region's diverse nature, from exposed rocky outcrops and rich, flowering meadows to lush stream valleys. Stay at Nordens Ark Hotel which is perfectly situated near to the trail and the zoo's animals.
The hiking trail package costs £127 pp (two sharing) including B&B at Nordens Ark Hotel, entrance to Nordens Ark with a map, a lunch to take on the trail and a delicious cold supper with coffee and cake. Call Nordens Ark on +46 523 79590 +46 523 79590 (www.nordensark.se).
NEW: Biking and hiking along the Göta Canal
The Göta Canal offers fantastic hiking and biking opportunities. This three-day package commences with a leisurely walk in the afternoon along the Cultural Path in the Norrqvarn region. A delicious dinner is then provided at Norrqvarn Hotel & Conference. The following morning after a buffet breakfast, it's time for the 9km self-guided hike along the Göta Canal where guests will pass beautiful historic sites, locks and old lock guard huts. Lunch is provided at Restaurang Kajutan in Sjötorp, where there are also charming museums, shops and cafés to explore. Bikes are then provided for a leisurely ride back to Norrqvarn, where another delicious dinner awaits. The package costs £173pp (two sharing) and includes two-nights B&B at Norrqvarn Hotel & Conference, two dinners, one lunch at Restaurang Kajutan, the self-guided hike and one day bike hire.
Call Norrqvarn Hotel & Conference on +46 501 50770 +46 501 50770 (www.norrqvarn.se).
Other events, openings and news for the rest of 2015
June:
100 year anniversary of Ingrid Bergman
Ingrid Bergman, the legendary Hollywood actress who was a frequent visitor to Fjällbacka (from 1958 to 1982) will have turned 100 this year and to celebrate this milestone, there will be numerous events and exhibitions taking place throughout West Sweden. One particular exhibition will be 'The rise and fall of Ingrid Bergman. And rise', in Strandverket Art Museum on the car-free island of Marstrand. Running from 6 June – 27 September, it will showcase her life´s work and accomplishments.
Volvo Ocean Race final port – Gothenburg
The Volvo Ocean Race is the world's premier offshore race, held every three years. In total, the competitors will race through 11 ports in 11 different countries and will cover a total of 38,739 nautical miles. After sailing around the world for over six months, the international sailing completion will reach the final port, Gothenburg on 27 June. The race will conclude with an In-Port Race in the entrance to Gothenburg harbour, giving everyone a ringside view of the final sprint. There will be numerous celebrations and events taking place for the race – find out more here.
Midsummer Eve, 19 June
Take part in a very Swedish tradition by marking the arrival of summer on Midsummer Eve with these packages. After the country's dark winters, this National Day is much celebrated, with Midsummer Eve being one of the lightest days of the year. Maypoles are raised everywhere – in villages, in cities and at famous landmarks, such as Läckö Castle, which sees thousands of visitors gather on its lawns every Midsummer Eve. At each celebration throughout the country, everyone tucks into a traditional Midsummer feast, including pickled herring, boiled new potatoes with fresh dill, soured cream and red onion – as well as fresh strawberries and a great deal of schnapps! Another tradition sees girls putting flowers in their hair and placing seven different flowers under their pillow, in the hope that they'll dream about their future spouse.
August:
Dalsland Canoe Marathon, 8 August
Take on the challenge of the annual Dalsland Canoe Marathon, Sweden's largest canoe event, on Saturday 8 August. Glide along the 55km route, crossing sparkling lakes and waterways; all ages and abilities can take part. Registration costs from 700 SEK pp (£54) for adults and 200 SEK pp (£16) for juniors (12 – 18 year olds).
Way Out West music festival, 13-15 August
Some of the biggest names in music will once again take to the stage at one of Europe's leading festivals – Way Out West – held in Gothenburg's centrally-located Slottskogen Park. The line-up includes Florence and The Machine, Ellie Goulding, Alt-J, Beck, Patti Smith, Bell & Sebastian and The War On Drugs, with more A-list acts to be added. The eco-certified festival also sees eclectic 'Stay Out West' performances at clubs and culture hubs around the city. A three-day festival ticket costs £153 pp, including access to all Stay Out West gigs. Visit www.wayoutwest.se.
September onwards:
Hike or run West Sweden's Bohuslän coast – from £142 with Icebug Xperience
The Icebug Xperience (4– 6 September), is a brand NEW three-day 80km outdoor expedition in the stunning region of Smögen in Bohuslän, West Sweden. You can chose to either walk or run along a scenic path, weaving through sparkling pink granite, whilst experiencing fantastic views of the North Sea horizon. The challenge is for all abilities and competitors can stop for lunch, enjoy delicious locally produced food in the evening and stay at charming accommodation along the way. The race is split into three stages and guests can choose between three packages, ranging from 1595 SEK (£142) to 5495 SEK (£491). Flights extra. Call Icebug Xperience on 00 46 031 81 70 90 00 46 031 81 70 90 (www.icebugx.com).
West Sweden's famous Shellfish Journey will once again take centre stage this autumn. The lobster premier kicks off on the first Monday after 20 September every year – so this year it's 21 September. Set out to sea on lobster safaris to haul up the pots of black gold with the help of an expert local fisherman. Treat yourself to a unique culinary weekend this autumn at Smögens Havsbad. Set out to sea with a local fisherman on a lobster safari and then indulge in an exquisite four-course lobster supper, perhaps after relaxing in the hotel's soothing spa. This trip costs from £234 pp (two sharing) including overnight B&B at Hotell Smögens Hafvsbad, the lobster safari (complete with a picnic basket for the boat trip), a four-course lobster supper and use of the spa. The lobster trips are available every Friday and Saturday, from 26 September to the end of November. Call Hotell Smögens on +46 523 668450 +46 523 668450 (www.smogenshafvsbad.se).
Embrace the dark Scandinavian nights with Lights in Alingsås, 25 September – 1 November
Witness the magical extravaganza Lights in Alingsås, less than an hour's drive from Gothenburg. International designers come together every year to create this colourful, cutting-edge outdoor exhibition of lights, with around 70,000 visitors. Take part in classes such as garden light arranging, night photography and glass art, and enjoy the Swedish tradition of 'fika' – a coffee, pastry treat and a good gossip – at some of the city's wonderful independent café shops. Visit www.lightsinalingsas.se/en.
New Halloween attraction at Liseberg Amusement park, Gothenburg
On 24 October, Sweden's largest amusement park, Liseberg, opens its gates to a new Halloween themed attraction. The park will be open for nine days and will be filled with witches, ghosts and scary fun for all the family. For more information, visit www.liseberg.com/halloween. The Amusement park is traditionally known for its annual Christmas market, decorated with five million twinkling lights and some 700 Christmas trees.
About Dave's Travel Corner

Dave's Travel Corner is a travel content, resource provider and community (founded 1996) providing travel
Guides
written about Dave's personal travel experiences and
Journals
, pages that contain trip summaries and experiences written by fellow travelers. We spotlight locations and attractions with an article linked directly from our homepage including content across our blog, photo and video galleries. We use a combination of social media, written content, photography and videos to promote locations. Not only does the content appear on this site but we have direct partnerships with other well visited travel sites for placement of the content. Since 1996, we have also established hundreds of relevant link exchanges with other travel sites.
Visitors to Dave's Travel Corner will also find thousands of travel related links organized by categories on the
Resources Page
, a
Photo Gallery
containing International travel photos,
Book Reviews
, and
Product Reviews
focusing on products useful for travelers, fully automated
Forums
,
Tour Bookings
offering over 4400 unique tours around the globe,
Interviews
with those making news in the travel industry and
Videos
- specializing in International travel videos as well as home of the
Dave & Jim Show
.
Dave's own travel blog is
Above the Clouds
which focuses on International Travel & Lifestyle.
For information on advertising please choose from a variety of
advertising options here
.
Contributors are welcome

Learn how you can contribute
About

www.davestravelcorner.com/about