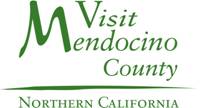 MENDOCINO COUNTY, CA – (March 26, 2010) – Mendocino County comes alive during the spring season, when vineyards awaken with new leafy canopies, goats and sheep are hard at work grazing and tilling in the pastures, and the bright yellow patches of daffodils and wild purple iris dot the landscape. It's a great time for nature walks, bird and whale watching, kayaking along the Noyo River, and taking in the warm days & cool nights.
Spring Specials, Unique Festivals Make Mendocino Ideal Spring Vacation Destination
Spring is also the time to take advantage of the as-yet un-crowded beaches and inns. Here's a sampling of some of the spring specials:
Cottages at Little River Cove – Little River
The longer you stay, the more you save. Stay for three nights and get the fourth night free; stay for two and get the third night for 50% off; stay for one night and get the second night for 35% off. Good through April 30, 2010.
Gualala Country Inn – Gualala
Whale watch from the comfort of your ocean view room, curl up in front of your fireplace, and visit with the owners while enjoying breakfast in the parlor. During the weekends, take 20% off per night or stay two nights at regular price & get third free. During mid-week, take 30% off per night. Excludes holidays. Good through June 1, 2010. www.gualalacountryinn.com or 800.564.4466
Little River Inn – Little River
Give your green thumb a workout with the 'Gardener's Delight' package from the Little River Inn. Immerse yourself in the gardens of the Inn, the public gardens on the coast and bring home flowering and fruiting treasures. Only $225 in addition to your choice of guestroom accommodations. Includes surprise a welcome gift, admission for two to the Mendocino Coat Botanical Gardens, dinner for two in a garden setting, a gardenside breakfast for two, and a customized map to unique local coastal nurseries (printed on plantable 'seed' paper). www.littleriverinn.com or 888.INN.LOVE
To get a real taste of the season, check out the Spring Menu at Rendezvous Inn & Restaurant in Fort Bragg. They are offering a 'Tastes of Spring & Local Wines' menu that includes frog legs, halibut cheeks, and 'spring' chicken or lamb. Three course menu: $52.50, with wine pairings: $79.50.
A handful of the festivals and events taking place this spring:
APRIL 1ST – APRIL 18TH – REDWOOD COAST WHALE & JAZZ FESTIVAL
The South Coast of Mendocino County offers up wine tasting, smooth jazz, a chowder challenge, educational lectures – and of course daily whale watching at the historic Point Arena Lighthouse. Don't miss out on the Gualala Arts Center's tribute to the gentle giants – and this festival is unique in that it takes place over 3 spectacular weekends.
SATURDAY, MAY 1ST AND SUNDAY, MAY 2ND – HOPLAND PASSPORT
This biannual event that showcases small production, boutique wineries in Mendocino County, 'Americas Greenest Wine Growing Region.' Hopland Passport invites participants to explore exceptional wines, speak to and connect with the winemakers and vineyard owners in an intimate setting, and learn more about the history and culture of Hopland and its mostly sustainable and organic wine culture (made up of 14 wineries and 3000 planted acres). Cost: $35 (includes wine glass), free for designated drivers.
SATURDAY, MAY 8TH – BOONVILLE BEER FESTIVAL
'The bahlest steinber hornin', chiggrul gormin', tidrick in the heelch of the Boont Region!' (which translates roughly to 'The best beer drinkin' and eatin' party in all of the Boonville area, in the local Boontling dialect). One low entry fee gets you admittance to the festival, a sampling glass, live music and all the beer you can drink. Over 100 beers from 50 vendors. Taps open from 1:00PM to 5:00PM, music til 6:00PM. Held at the Mendocino County Fairgrounds in Boonville.
FRIDAY, MAY 14TH – SUNDAY, MAY 16TH – ANDERSON VALLEY PINOT NOIR FESTIVAL "The festival weekend kicks off on Friday, May 14 with a day-long technical conference and educational seminars, followed by the grand tasting consumer event on Saturday. Saturday night, wineries and restaurants throughout the county will host winemaker dinners, and on Sunday, the wineries of Anderson Valley will host open houses, featuring special tastings, educational talks, music and food. Costs vary per event.
FRIDAY, JUNE 4TH – SUNDAY, JUNE 6TH – MENDOCINO FILM FESTIVAL
The Mendocino Film Festival presents a celebration of independent films in a very unique setting, and includes narrative features, shorts, and documentaries. Films are showcased in two unique categories: Films for Our Future and Films on the Arts.
SATURDAY, JUNE 12TH & SUNDAY, JUNE 13TH – 36th ANNUAL LAYTONVILLE RODEO
Bulls, broncs, barrels and more provide the entertainment at this landmark event, which has been delighting children and adults alike since 1975. A full bar, breakfast, refreshments, live music and BBQ are available both days, rain or shine. Cost: $8 adults, $3 children.
FRIDAY, JUNE 18TH – SUNDAY, JUNE 20TH – A TASTE OF REDWOOD VALLEY
The festivities begin with a Winemaker's Dinner on Friday evening, held at a private residence and limited to 150 guests. Sample the wines from nine Redwood Valley wineries and feast on a catered dinner prepared by a local chef. $50 per person. Enjoy wine tasting, music, art and food on Saturday and Sunday, with a wine tour of the Redwood Valley. Wind your way through the valley at your own pace, visiting the wineries of your choice, as well as the award-winning Germain-Robin distillery (that purportedly makes the best brandy in the world!).
FRIDAY, JUNE 18TH – SUNDAY, JUNE 20TH – SIERRA NEVADA WORLD MUSIC FESTIVAL
The Sierra Nevada World Music Festival promotes "conscious" music — or music with a message of peace and brotherhood. At SNWMF people experience a unique sense of unity and belonging, a semi-utopian moment in time where love, generosity, joy and innocence can be reclaimed. Festival includes dance and music workshops, songfests, storytelling, arts and crafts, sports and other entertainment. Festival Village is a colorful and active marketplace of food and craft booths. Kid-friendly (children 12 and under are free when accompanied by a paid adult). Tickets: $145 for the three day pass.
For more information about these and other events taking place this summer in Mendocino County, or to make a reservation at any one of our romantic bed and breakfasts, quaint country inns, luxurious 4-star resorts, relaxing retreat centers, or charming hotels and motels, call (866) 782-9636 (866 STAY-MENDO) or visit www.visitmendocino.com.
Mendocino County Come See. Come Stay. Come Back.
About Dave's Travel Corner

Dave's Travel Corner is a travel content, resource provider and community (founded 1996) providing travel
Guides
written about Dave's personal travel experiences and
Journals
, pages that contain trip summaries and experiences written by fellow travelers. We spotlight locations and attractions with an article linked directly from our homepage including content across our blog, photo and video galleries. We use a combination of social media, written content, photography and videos to promote locations. Not only does the content appear on this site but we have direct partnerships with other well visited travel sites for placement of the content. Since 1996, we have also established hundreds of relevant link exchanges with other travel sites.
Visitors to Dave's Travel Corner will also find thousands of travel related links organized by categories on the
Resources Page
, a
Photo Gallery
containing International travel photos,
Book Reviews
, and
Product Reviews
focusing on products useful for travelers, fully automated
Forums
,
Tour Bookings
offering over 4400 unique tours around the globe,
Interviews
with those making news in the travel industry and
Videos
- specializing in International travel videos as well as home of the
Dave & Jim Show
.
Dave's own travel blog is
Above the Clouds
which focuses on International Travel & Lifestyle.
For information on advertising please choose from a variety of
advertising options here
.
Contributors are welcome

Learn how you can contribute
About

www.davestravelcorner.com/about