From farm to fizz to a flying museum, make memories in the Atlanta Metro area with these hands-on experiences
ATLANTA, GEORGIA–MARCH 2018–Touch, taste and create your ways to memories in the ATL with these hands-on experiences.
Army Aviation Heritage Foundation and Flying Museum
Henry County's Army Aviation Heritage Foundation and Flying Museum (506 Speedway Blvd., Hampton, 30228) lets guests step into the pilot's seat of the iconic Vietnam-era Huey helicopter. Take the free tour with a former military helicopter pilot and learn about the aircraft and how they were used in warfare. You don't have to just look. Climb into a Huey or test out the gunner seat on a Cobra, or both! For a truly hair raising experience, the Army Aviation Heritage Foundation also offers a ride program in both the Huey and Cobra. 770-897-0444
Arts Clayton Gallery Studio STEAM
Explore your inner artiste at the Arts Clayton Gallery Studio in Clayton County (136 South Main Street, Jonesboro, 30236) with a STEAM class, which offers family workshops that complement art on exhibit in the Arts Clayton Gallery. Each session embodies a unique theme while engaging kids in activities that promote Science, Technology, Engineering, Art and Math. Get creative and make an art project to take home. 770-473-5430
Sign up for a Studio STEAM session at the Arts Clayton Gallery, where unique themes teach science, technology, engineering, art and mathematics to kids.
Atlanta History Center
Share your own stories of Atlanta in two recording booths located within the Atlanta History Center's (130 West Paces Ferry Road NW, Atlanta, 30305) "Gatheround: Stories of Atlanta" exhibition, which marries two concepts: "Everyone has a story to tell" and "History belongs to everyone." Make a three-minute recording and share photographs–some recording sessions may find their way onto exhibit in "Gatheround," which opened in July 2016 and remains on permanent view. Meet the Past museum theatre performers as they bring to life characters from the pages of Atlanta history. Audience members pull up chairs at different spaces in the gallery to witness monologues lasting less than 15 minutes.
Afterwards, the informed performers answer guests' questions. The History Center is also home to the ongoing Veterans History Project, which has recorded 650 oral histories from soldiers of many American conflicts. Partner institution, StoryCorps Atlanta, which gives people of all backgrounds, typically two at a time, the opportunity to record meaningful conversations and archives the recordings at the Library of Congress, makes its home on the History Center's 33-acre campus. While there, explore the Smith Family Farm at Atlanta History Center where guests of all ages have the opportunity to interact with barnyard animals of the sort that the Smith Family did starting in the 1840s on their Atlanta farmstead, here with interpretation by Manager of Animal Collections Brett Bannor. 404-814-4000
CalyRoad Creamery
Forget the pre-packaged shredded stuff and find out where cheese really comes from at CalyRoad Creamery (225 Hilderbrand Dr, Sandy Springs, 30328) in Sandy Springs, where you can take a hands-on cheese making class, designed for both kids and adults. The classes include a discussion of the history of cheese, a quick tour of the micro-creamery and, of course, cheese making. Cost is $50 per person for a two-hour class. Bonus: Your fresh cheese comes home with you. Now that's a souvenir! 678-773-0843
Dixie Wing WWII Aircraft Museum
Peachtree City is home to one of the only remaining museums in the country where visitors can touch, feel and fly in a WWII aircraft at Dixie Wing WWII Aircraft Museum (1200 Echo Court, Peachtree City, 30269). YES…FLY! For a fee, retired veterans will take you up in the air for a short flight in one of the planes. If you're not ready to leave the ground, you can still sit in one of the planes, listen to stories of war from the volunteer veterans and squeeze into one of the actual turrets used in the 1940's.
678-364-1110
Fernbank Museum of Natural History
At Fernbank Museum of Natural History (767 Clifton Road NE. Atlanta, 30307), the museum's award-winning, experiential learning exhibit, Fernbank NatureQuest, is an immersive experience that turns kids into explorers, scientists and adventurers as they discover the many wonders of the natural world by shimmying up the insides of a mighty red oak tree, walking through a virtual waterfall, investigating rock work, the live animals behind it and more. 404-929-6300
Georgia Aquarium

Georgia Aquarium (225 Baker Street NW, Atlanta, 30313) offers the Journey with Gentle Giants program, the only opportunity in the world where you are guaranteed to swim or dive with whale sharks, manta rays and more. Suit up and SCUBA dive or snorkel in Georgia Aquarium's Ocean Voyager exhibit, the largest aquatic habitat in the world, with thousands of amazing animals.
Up-close animal encounters with Dolphins, Penguins or Sea Otters are thrilling multi-sensory opportunities for guests to experience the awe of ocean-dwelling creatures first hand. Georgia Aquarium offers several exciting experiences that educate, engage and create memorable connections between people and animals.
Aquanaut Adventure is a unique experience that allows parents and children to learn about aquatic life during their expedition through a variety of immersive environments. The gallery offers seven different routes, each with seven different adventures, providing multiple opportunities for guests to come back and complete all of the challenges.
Historic Oakland Cemetery
Wander through the past at Historic Oakland Cemetery (248 Oakland Avenue SE, Atlanta, 30312), where history comes alive with the stories of the dead. Discover Atlanta's past with a guided tour, relax in the sunny historic gardens or strike a pose with the cemetery's Victorian markers and architecture.
The "Sights, Symbols and Stories of Oakland" guided walking tour is offered every weekend. Led by a knowledgeable docent, this 90-minute tour takes visitors through several unique character areas of Historic Oakland Cemetery, including the African American Grounds, Jewish burial sections and Original Six Acres. Discover the history, period gardens and beautiful funerary art that makes Oakland unique.
Mark your calendars for "Love Stories of Oakland," a program that celebrates life and love at the cemetery, on February 10-11. Meet a few of Oakland Cemetery's lovers who obviously expected their love to last beyond their time here on earth. This tour explores some of the frequent cemetery symbols of love and devotion and reveals poignant epitaphs that speak to enduring love.
Take-a-Peek Tuesdays and Sunday Socials at Autrey Mill Nature Preserve
During Johns Creek's Autrey Mill Nature Preserve's (9770 Autrey Mill Road Johns Creek, 30022) Take-a-Peek Tuesdays and Sunday Socials, visitors are invited to take a peek back in time and experience the tastes, tasks and lives of early Georgia Settlers. Hear about preservation and research efforts while on tour with Heritage Staff and Docents. 678-366-3511
World of Coca-Cola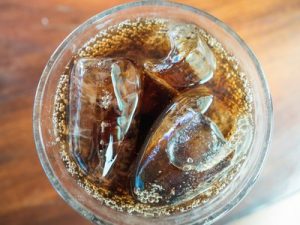 Find refreshing entertainment at the World of Coca-Cola (121 Baker Street NW, Atlanta, 30313). In the Pop Culture gallery, express your fascination with the sweet beverage of the South through an interactive experience called "My Coke Art." My Coke Art features three touch screen kiosks which include a set of graphic elements that may be combined and altered in a variety of ways allowing you to design your own artwork based on the iconic Coca-Cola bottle. The finished artwork can then be shared via email, and is displayed on large monitors in the Gallery for others to enjoy. In the Taste It! beverage lounge, treat taste buds to a trip around the world! Taste more than 100 international and domestic beverages made by The Coca Cola Company. 1-800-676-COKE (2653)
Choose your own adventure with any of these hands-on, Atlanta Metro experiences, and embark on moments that engage the senses while sparking memories.
About Atlanta Metro Travel Association
Come face to face with an African lion, sit and ponder a Monet, swim with creatures of the deep–this is the ATL where options for engaging in the world around you are limitless. Six counties comprise the Metro area, merging towering skyscrapers with quaint town squares. Past and present collide, bringing opportunity to dance with the dinosaurs, visit the final resting place of both Union and Confederate soldiers and celebrate the Centennial Olympic Games. Shop-ortunities range from enclaves for antiquing to brand name mega-malls. Interactions ooze with sweet Southern hospitality–you'll soon see why the Atlanta Metro has guests returning again and again. One-of-a-kind attractions, top-tier eateries and events, from international to neighborhood-centric, and options for resting easy, from brand name to boutique hotels, make it possible to create your own story line when it comes to embarking on an Atlanta Metro adventure. www.VisitMetroAtlanta.com
About Dave's Travel Corner

Dave's Travel Corner is a travel content, resource provider and community (founded 1996) providing travel
Guides
written about Dave's personal travel experiences and
Journals
, pages that contain trip summaries and experiences written by fellow travelers. We spotlight locations and attractions with an article linked directly from our homepage including content across our blog, photo and video galleries. We use a combination of social media, written content, photography and videos to promote locations. Not only does the content appear on this site but we have direct partnerships with other well visited travel sites for placement of the content. Since 1996, we have also established hundreds of relevant link exchanges with other travel sites.
Visitors to Dave's Travel Corner will also find thousands of travel related links organized by categories on the
Resources Page
, a
Photo Gallery
containing International travel photos,
Book Reviews
, and
Product Reviews
focusing on products useful for travelers, fully automated
Forums
,
Tour Bookings
offering over 4400 unique tours around the globe,
Interviews
with those making news in the travel industry and
Videos
- specializing in International travel videos as well as home of the
Dave & Jim Show
.
Dave's own travel blog is
Above the Clouds
which focuses on International Travel & Lifestyle.
For information on advertising please choose from a variety of
advertising options here
.
Contributors are welcome

Learn how you can contribute
About

www.davestravelcorner.com/about