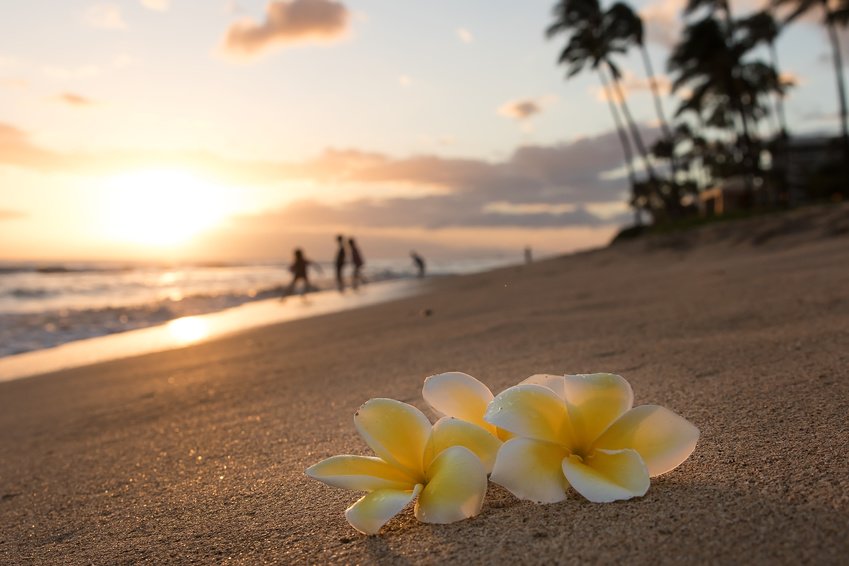 Hawai'i Island (February 1, 2012) – Itʻs now February and that means…love is in the air! And whatʻs not to love about Hawai'i, the Big Island? With these new activities and specials, you too can enjoy a dream vacation that is simply irresistible!
ADVENTURES, ACTIVITIES & EVENTS
Pu'uhonua o Hōnaunau National Historical Park presents "Become Inspired by the Authentic," with 93 park events slated for 2012. Visit the park in February for the following events:
February 1, 8, 15, 22, and 29 – Ulana Niu Coconut Weaving Demonstration, throughout the day
February 3 and 24 – Hula Ka'eke'eke (bamboo drums), 10:00 a.m. – 2:00 p.m.
February 9 – Archaeological Guided Hike to Ki'ilae Village, 9:30 a.m. – Noon (reservation only)
For more information or hiking reservations, call (808) 328-2326, ext. 1702.
Dive into the fun of Hawai'i Island with Atlantis Submarines Kona! Atlantis offers the islandʻs only submarine dive taking guests more than 100 feet underwater to tour Kailua Bay and see thriving marine life and a magnificent coral reef. Combine this exciting, eco-friendly undersea experience with three cost-saving Atlantis packages to enjoy a lu'au, whale watch cruise (until April), and snorkel adventure (April-December). On Valentineʻs Day, couples can enjoy their "deepest kiss ever!" Kailua Bay teems with fish and marine life of all shapes and colors. In this vibrant setting, couples show their affection with a deeper kiss than ever before. It's love under the sea – Atlantis style!
Donʻt miss the Waimea Cherry Blossom Heritage Festival, scheduled for Saturday, February 4. This popular festival, held in the community of Waimea, celebrates Japanese traditions and culture and includes cherry blossom viewing, music, demonstrations, exhibits, crafts, entertainment, ethnic foods, a farmersʻ market and visiting performers and artisans from Japan. For additional information, contact (808) 961-8706.
Quilting is one of Hawai'iʻs indigenous arts that is known world-wide. On Saturday, February 4, enjoy this unique craft at the Waimea Quilt Festival, where you can view beautiful quilts, learn from skilled quilters and purchase quilts. Sponsored by Ka Hui Kapa Apana o Waimea, this special show is a part of the annual Cherry Blossom Festival. 9:00 a.m. – 3:00 p.m. at the Thelma Parker Gymnasium in Waimea. Please call (808) 775-0765 or e-mail rtanaka@hawaii.rr.com for more information.
Visit Dolphin Quest Hawaii and watch as dolphins leap, splash and amaze during their Tuesday afternoon dolphin shows! Stop by on February 7, 14, 21, and 28 at 4:15 p.m. for a 15-minute dolphin show set to music. Bring your family and friends! Dolphin Quest Hawaii is located at the Hilton Waikoloa Village.
Celebrate the Year of the Dragon at the 10th Annual Hilo Chinese New Year Festival on Saturday, February 11! Performances, displays, and cooking and cultural demonstrations show the Chinese influence in Hawai'i in downtown Hilo. The free event goes from 9:00 a.m. – 3:00 p.m.
On Friday and Saturday, February 17 and 18, enjoy 'Ukulele and Slack Key Masters I and II. The sounds of Led Ka'apana, Mike Ka'awa, Jeff Peterson and Nathan Aweau will delight you on Friday, and the John Jorgenson Quintet will amaze you on Saturday. These events promise to please all music fans. Fees apply. Shows start at 8:00 p.m. at the Kahilu Theatre in Waimea.
Go green – avocado green – at the Hawaii Avocado Festival, Saturday February 18 from 10:00 a.m. – 4:00 p.m. at the Outrigger Keauhou Beach Resort in Kona. Celebrate the delicious and nutritious avocado, featuring tastings, growing demos, recipe contest, eco fashion show, farmersʻ market, performing arts, an avo-inspired dinner and more. This event is free.
Rising stars, veteran masters and top local bands come together for a day of nonstop music and hula, island style at the Laupahoehoe Music Festival, February 18 from 9:00 a.m. – 4:30 p.m. at Laupāhoehoe Point Beach Park. Food vendors will offer a wide variety of tastes; local craft vendors will also be on site. Money raised goes to civic projects and scholarships. Fees apply. For more information, call (808) 938-3688 or e-mail laupahoehoemusic@hotmail.com.
Check out rodeo, Hawaiian-style on the weekend of February 18 and 19 during the Panaewa Stampede Rodeo! This weekend event will feature an amateur competition between cowboys, cowgirls, keiki and kupuna. Enjoy paniolo (cowboy) demonstrations, Hawaiian musical entertainment, food and craft booths. Event will be held at the Panaewa Equestrian Center in Hilo, noon – 5:00 p.m. on both days. Fees apply.
The Annual Grow Hawaiian Festival features presentations on native plant horticulture – this year taro will be featured – as well as conservation and traditional Hawaiian arts. Join in on the fun on Saturday, February 25 at the Amy Greenwell Ethnobotanical Gardens from 9:00 a.m. – 2:30 p.m. The Festival will also feature dance, demonstrations and garden tours. Event is free to the public.
Join Aunty Maile Yamanaka on the Volcano Art Center Gallery porch for Aloha Fridays at Volcano Art Center, every Friday from 11:00 a.m. – 1:00 p.m. Hula lessons, storytelling, lei making, and lauhala weaving are some of the variable offerings that will be available in these sessions. All events are free (donations welcome); park entrance fees apply.
Fair Windʻs 40-plus years of award-winning excellence has earned the company a reputation as Hawai'i Islandʻs first choice for ocean adventure. In 2012 the Fair Wind II and sister vessel the Hula Kai are offering fun dive propulsion vehicle rentals (Sea Rockets) to guests for just $25 per half-hour. And through March 11, visitors may take advantage of Fair Windʻs Winter Web Special.
Mark your fishing calendars for the 53rd Annual Hawaiian International Billfish Tournament (HIBT) scheduled for August 12-18 in Kona, Hawai'i. This prestigious tournament, built on strict International Game Fish Association (IGFA) rules for world records, starts on Monday, August 13 at 8:00 a.m. sharp from Kailua Bay. The last fishing day is Friday, August 17 and ends at exactly 4:30 p.m. The Hawaiian International Billfish Tournament is underwritten by the generosity of the County of Hawai'i, Research and Development and sponsored in part by KWXX Radio and numerous corporate and community donors.
The whale-watching season is in full effect in Hawai'i, and nothing compares to viewing these "gentle giants" from two feet above the waterline in Captain Zodiacʻs Navy SEAL Zodiac Hurricanes! Their knowledgeable captains find the most elusive of marine mammals all year long. Whale season will last until about the end of April. Join the award winning Captain Zodiac for the experience of a lifetime! Thar she blows!
Accommodations
Four Seasons Resort Hualālai announces the return of the $1,000 resort credit. Guests receive the credit, which can be used on room, food and beverage, spa, golf and retail charges. Suite guests staying 10 nights or longer receive a $2,000 resort credit. Additionally, suite guests receive complimentary private airport transfers between Kona International Airport (KOA) and the Resort. Suite guests departing out of Terminal 1 also have complimentary access to the Resortʻs airport lounge, offering a wet bar, flat-screen television, wireless Internet access, refreshments and snacks, magazines and newspapers and computer and PDA charging stations.
Let your spring bloom and get blossoming with the following deals at Castle Resorts & Hotels on Hawai'i Island:
Castle Hilo Hawaiian Hotel – Enjoy a standard room for only $119 per night, 50% off the regular rate, $238. Dine luxuriously in island style at the award-winning Queenʻs Court Restaurant, overlooking the idyllic and historic, Hilo Bay.
Castle Kona Bali Kai – Spring into savings of 50% off! Feel the ocean breeze from a studio mountain-side unit for only $125 and enjoy the private lanai, swimming pool and a full-kitchen!
Kona Reef – Enjoy a 1-bedroom garden view condo for only $148 per night! Regularly $298. Youʻll love the convenience of full-kitchens, renovated pool, BBQ, and sundeck areas as well as your proximity tohistoric Kona town. Click here.
Halii Kai at Waikoloa – From spacious, modern accommodations to the luxurious, large, oceanfront swimming pool, sand-bottom jet spa, restaurant, and fitness cabana, all of your winter worries will melt away. A 2-bedroom garden view villa is only $335, 50% regular rates!
Experience more on your next vacation with the Royal Kona Resortʻs Royal Experience package. Five-night stays receive a reduced rate in an ocean front view room, daily buffet breakfast for two at Don the Beachcomber Restaurant, a lu'au for two, and a sunset dinner cruise for two from $199 per night. Rates based on double occupancy and do not include tax. Offer valid through December 21, 2012.
The Falls at Reeds Island, a sublime, private vacation rental in Hilo, is offering a special "Mauna Kea Skies – Nowhere Like It in the World" rate package, valid through December 14, 2012. The property was recently awarded Frommerʻs Top Picks in the World – "Rooms With a View." A free welcome package highlights Hilo favorites, including fresh flowers, Hilo Coffee Mill coffee, Big Island Candies, Mauna Loa Macadamia nuts, and more. All guests receive free Wi-Fi, interisland and U.S. mainland phone calls.
Guests of Sheraton Keauhou Bay Resort & Spa on the sunny Kona coast of Hawai'i, the Big Island may earn up to triple bonus Starpoints with SPG's Better by the Night special. Register for Starwoodʻs SPG Better by the Night promotion and earn unlimited bonus Starpoints' even faster. With every stay through April 8, 2012, guests may earn Double Starpoints on two-night stays and Triple Starpoints on stays of three nights or longer at this resort and participating hotels worldwide. Must register by March 15, 2012. E Pili Mai….come, experience, connect, and feel Keauhou as our new era begins.
Dragonfly Ranch: Healing Arts Center has musical/dancing performances, dinners, wellness programs, gardening classes, workshops, and more! Both residents and visitors alike are welcome to enjoy free bi-weekly entertainment gatherings. Events are followed by healthy gourmet dinner club meals. Dragonfly wellness educators offer consultations as well as nutritional and detoxification programs tailored for individual needs. Registered guests may receive a free mini Hawaiian lomilomi rejuvenation treatment.
Lovers love secluded Kipuka Cottage, so to celebrate the new Civil Union law in Hawai'i, Kipuka Cottage is offering a special limited-time Lovers Nest Discount to couples of all persuasions. Just let us know that you and your honey will be coming for The Loversʻ Nest romantic getaway, and receive a 15% discount. Reservations may be for anytime in 2012, but must be made by April 30.
A very special group vow renewal ceremony has just been introduced at the Outrigger Keauhou Beach Resort and the best part is itʻs free to guests staying at any Outrigger-managed hotel or condo on Hawai'i Island! Held every Wednesday morning at 9:00 a.m., this non-denominational ceremony is held at the waterʻs edge and conducted by a Hawaiian officiant. Couples make make kukui nut lei, are welcomed with a Hawaiian chant and heartwarming stories from the rich heritage of Keauhou and Kahalu'u, and blessed with a gentle sprinkling of water before reciting vows in the Hawaiian language. Each couple is presented with a certificate to commemorate the special occasion. This is open to registered guests of Outrigger-managed resorts and condos, which includes Keauhou Beach Resort, Outrigger Kanaloa at Kona, Outrigger Royal Sea Cliff, Outrigger Fairway Villas and Outrigger's Kohala Coast Condominium Collection. For reservations, call (808) 324-2540.
Tasty Tidbits
Enjoy sumptuous food by Hawai'i Island chefs at the 'Q'uisine of Hearts, February 12. Held from 11:30 a.m. to 2:30 p.m. at the Hilton Waikoloa Village, this American Culinary Federation Valentineʻs brunch will feature great food, desserts, wine, handcrafted ales and Kona coffee. Listen to music and bid for silent auction items at this event, benefiting childhood nutritional education. Tickets are $45 for adults and $20 for children. Call (808) 329-2522 for more information.
The oceanfront Keauhou Beach Resort has expanded its dining options to the delight of guests, local residents and visitors. Dinner at the Kama'aina Terrace, the resort's beautiful oceanfront terrace, is back with service every Thursday, Friday and Saturday, 5:30-9:00 p.m., with the talented culinary team turning out fresh, locally sourced foods as appetizers, entrees and desserts. Beachgoers at the neighboring Kahalu'u Beach Park will be excited to learn that the resortʻs Kalanikai Beach Bar has reopened for casual dining daily, 11:00 a.m. – 4:00 p.m., with cocktails, local beers and light fare on the menu. For information or reservations at Kama'aina Terrace, call (808) 324-2550.
Kudos/Accolades
Hawai'i, the Big Island has been recognized as one of the Top 10 U.S. Travel Destinations for 2012 by the editors of Lonely Planet, the only Hawaiian Island to make the list compiled by one of the world's leading travel publishers. Lonely Planetʻs Top 10 U.S. Destinations list is published annually in December. Destinations were chosen for their new, interesting, up-and-coming or undiscovered qualities. Rounding out the top 10 were the U.S. Virgin Islands, Hudson River Valley (New York), Cincinnati (Ohio), Four Corners Region (Southwest USA), Culebra (Puerto Rico), California Gold Country, Boulder (Colorado), Chicago (Illinois), and Yellowstone National Park.
Both the Mauna Kea Beach Hotel and Hapuna Beach Prince Hotel were listed in Travel + Leisure magazineʻs 2012 Top 500 Resorts list. Travel + Leisureʻs Top 500 list includes a compilation of the Worldʻs Best hotels voted on by readers.
Air Transport World magazine has named Alaska Airlines the 2012 winner of its coveted Joseph S. Murphy Industry Service Award for outstanding public and community service. ATWʻs airline achievement awards, which recognize outstanding performance, innovation and service in commercial aviation, are among the longest running and most prestigious in the industry. Alaska Airlines is the only North American carrier that ATW is honoring this year and the first U.S. carrier to win the magazineʻs industry service award. Alaska Airlines operates flights from Oakland, Seattle and San Jose into Kona on Hawai'i Island.
According to Conde Nast Travelerʻs Gold List, an annual readerʻs choice poll, The Fairmont Orchid Hawai'i epitomizes the gold standard, making the cut for 2011. Rated on criteria including location, activities, service and guestrooms, the list is based on magazine-subscriber votes. The luxury AAA Four Diamond resort located on the Kohala Coast of Hawai'i Island was only one of two resorts on the island to earn the prestigious ranking. It was recognized for its pristine location, outstanding service, unique Beachboys program, and sustainable cuisine at the AAA Four Diamond award winning Brownʻs Beach House.
About Dave's Travel Corner

Dave's Travel Corner is a travel content, resource provider and community (founded 1996) providing travel
Guides
written about Dave's personal travel experiences and
Journals
, pages that contain trip summaries and experiences written by fellow travelers. We spotlight locations and attractions with an article linked directly from our homepage including content across our blog, photo and video galleries. We use a combination of social media, written content, photography and videos to promote locations. Not only does the content appear on this site but we have direct partnerships with other well visited travel sites for placement of the content. Since 1996, we have also established hundreds of relevant link exchanges with other travel sites.
Visitors to Dave's Travel Corner will also find thousands of travel related links organized by categories on the
Resources Page
, a
Photo Gallery
containing International travel photos,
Book Reviews
, and
Product Reviews
focusing on products useful for travelers, fully automated
Forums
,
Tour Bookings
offering over 4400 unique tours around the globe,
Interviews
with those making news in the travel industry and
Videos
- specializing in International travel videos as well as home of the
Dave & Jim Show
.
Dave's own travel blog is
Above the Clouds
which focuses on International Travel & Lifestyle.
For information on advertising please choose from a variety of
advertising options here
.
Contributors are welcome

Learn how you can contribute
About

www.davestravelcorner.com/about