Withlocals is an experiential travel company that provides a platform for locals to offer private, personalized tours to travelers. Withlocals' mission is to connect people with cultures by breaking down barriers between travelers and locals worldwide. I recently had an opportunity to get hold of the CEO, Matthijs Keij, to ask him a few questions.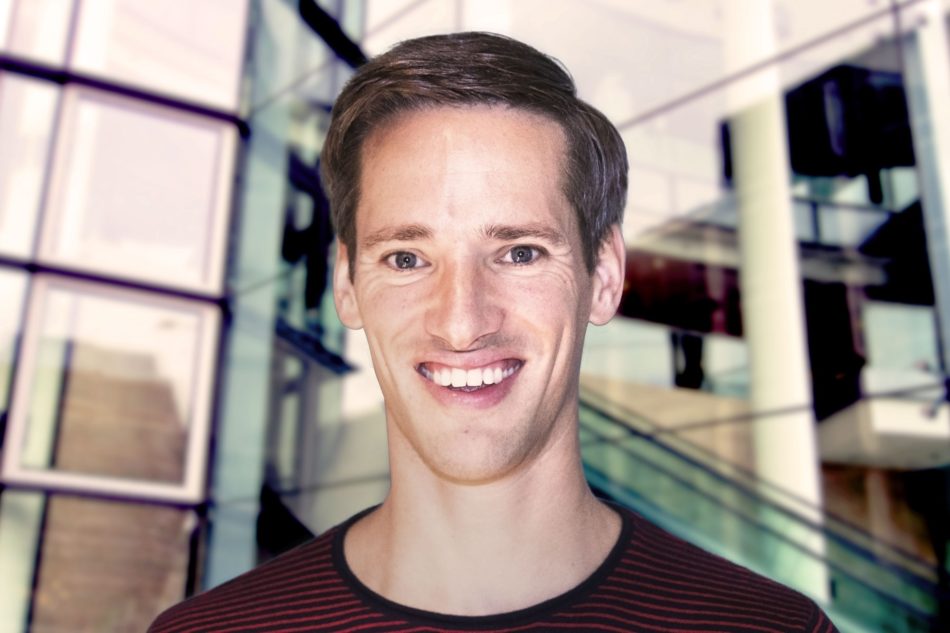 Q. Can you briefly tell us about yourself, your background, and your journey to joining Withlocals as CEO?
My name is Matthijs Keij and I'm the CEO of Withlocals. Before Withlocals I have built an online marketing agency and a technology company, both of which have been acquired. What excites me the most is the process of scaling a startup from a rough idea to a product that customers love.
The reality is that this experience also comes from making a lot of mistakes which you then try to avoid moving forward.
I'm living in the south of The Netherlands with my wife and two sons. We have a lot of beautiful trails nearby and I love running outdoors.
Q. You have been CEO of Withlocals since 2017. What have been the achievements that you are most proud of, and what do you enjoy most about working with Withlocals?
The one thing I'm most proud of is a very recent accomplishment and that's achieving the B Corp certification, joining companies like Patagonia, Intrepid Travel and Warby Parker.
This certification means that Withlocals is aiming for the right balance between people, planet and profit. I consider this certification a starting point to keep improving. And there is definitely a lot of things in tourism, as well as in our company, where we can make major changes to drive a positive impact.
The impact of travel on our climate is undeniable. At the same time, travel can also be a force for good. Think about supporting local economies, preserving unique heritage, and creating opportunities for more people to make a living by sharing their passion and their knowledge of a city.
What I enjoy most about working with Withlocals is the flexibility of our team. We've been through a very difficult phase during the height of the Covid-19 pandemic and the entire team has shown an impressive resilience and creativity to overcome obstacles and work our way to a sustainable business model.
Q. Withlocals was founded based on a vision of creating a world with no mass tourism, but personalized traveling, at scale. There are still many nations embracing mass tourism to boost economic growth, and most people are more comfortable traveling in a group. In your opinion, what are the best ways to change people's ways of traveling by engaging more with the locals?
There will always be demand for large group tours, but I believe that certain elements of mass tourism are simply not sustainable.
First of all, there is an inherent conflict of giving everybody the opportunity to visit, explore and admire the beauty of a city, while avoiding a situation where city centers are overcrowded, and local communities are seriously impacted.
Withlocals aims to give travelers a wide range of options to not only explore the most popular parts of a city, but also go off the beaten track and discover new places. Doing this in small groups while supporting local economies creates a different dynamic that is a win-win for both travelers and locals.
I remember a situation in Venice where some local hosts were calling to ban cruise ships, given the fact they only spend a couple of hours in the city, but don't always contribute to local economies as they go back to the ship for dinner at the end of the day.
What really helped in that case is to start with a conversation and education. The minute a local guide explains the impact of the massive influx of cruise ship passengers, to the point they are unable to leave their home because the streets are too crowded, most people realize this is indeed a problem and are open to different approaches.
This will take time but is necessary to move towards a more sustainable way of traveling.
Q. Withlocals offers over 2000 unique tours with verified locals in 88 destinations.  What are some of the most unique tours of Withlocals that you would like to share with our readers?
There are many! What I love about our platform is that you can find an experience and a specific local host in line with your personal interests. One of my favorite experiences is exploring a local food market in Kuala Lumpur. You will get to taste the ingredients, learn about how they work together in a dish and then actually cook together in the house of the local host to create a delicious curry. We learned a lot about the food, about the Malaysian culture and politics and our kids loved helping in the kitchen.
Q.  Now let's turn the tables. If you were a host in your town, say Eindhoven. What kind of tours would you offer to visitors to get them to explore the hidden gems?
I would start with my Eindhoven version of our Highlights and Hidden Gems tours.
Thanks to the booming tech industry the city is rapidly evolving and every week there are new places to discover. I would start with a short visit to the food market right next to our office to get a nice picnic lunch for later.
Exploring the city center offers many hidden gems with stories from the past (e.g. the reason why the allies bombed the Philips factories) and current events, like the Eindhoven Glow festival.
From there we will explore lesser-known parts of the city by bike and will ultimately reach the highest natural point in the area to enjoy a picnic with a view of Eindhoven and surrounding villages.
And of course, it all starts with the preferences of the guests, so most importantly, it is the ability to personalize and improvise when needed. I'm looking forward to receiving the first guests on this tour!
Q. What qualities do you look for in a local guide to join Withlocals? How do you verify them before getting them to join the family of Withlocals?
We'd like to give as many people as possible the opportunity to become a local guide. Sometimes that means working with a professional tour guide (e.g., when a license is required) and in other cases we work with people who have a passion for a specific topic, e.g. food.
A restaurant chef who knows all about the local food culture, has a network to source local ingredients and loves to share his expertise can be a great local guide. We help every potential local host to go through an onboarding training where we take care of training and education.
Withlocals will take care of marketing, payments, and customer support to drive bookings for new hosts directly from the start. After that, we take a close look at customer reviews to find out where we need to improve in order to give our guests a memorable experience.
Q. There are other similar platforms such as Airbnb experiences, ToursByLocals etc offer personalized tours with locals. In your opinion, what are the unique aspects that set Withlocals apart from the pack?
Withlocals has a unique network of local guides and experiences, based on years of experience and feedback from customers. Companies like Airbnb and Toursbylocals actually help us to accelerate the shift from offline to online availability of personalized tours.
When you realize that 7 out of 10 local guides still get their bookings from an offline agency or by meeting customers at one of the city highlights, it's no surprise there is still a huge potential to connect local guides with travelers via an online platform. I believe that Withlocals differentiates with our focus on sustainability to give guests a great experience and at the same time making a lasting contribution to local economies.
Q. What are the future endeavors you are pursuing for Withlocals?
Moving forward I'd like to bring Withlocals to many more cities across the globe. This will broaden our collection of experiences for travelers and will open up more opportunities for potential local guides to join our platform.
The travel market has been through a lot in recent years, but one thing I know for sure. People will always continue to travel. How and where they travel might change and that's on us to make sure we continue to build a platform both our guests and hosts love.
Q. Any final words for our readers and travel community before we end this interview?
Thanks a lot for this interview! I'd like to make a request with the readers. Next time you travel, please think about one positive change you can make for a local destination. It can be as simple as bringing your own water bottle, instead of buying plastic bottles.
Consider visiting a local restaurant instead of a big chain to support the local economy.  Explore the area around a city and visit the hidden gems with the expertise from a trusted local guide. Together we can make a difference and drive a positive impact!
All photographs credit: Withlocals and Matthijs Keij 
Biography:
Matthijs Keij is the CEO of Withlocals. He has had a fascinating journey in business, working for multiple companies that he has gone on to sell, and working in both startups and then corporate environments after selling those businesses.