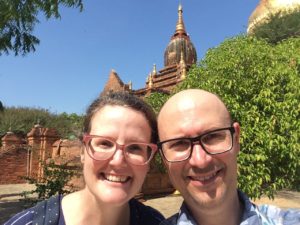 Traveling fast enables us to cover as many places as possible. Traveling slow has its perks, too. Meet Ryan & Emily, also known as The Snail Travelers, a couple who have been backpacking around the world at a snail's pace since 2018. In 2017, a sudden health scare hit them with a realization that our time on this earth is impermanent, and every breathing moment is precious. A year later, they left their professional careers in the US behind and decided to become a full-time traveler, taking time to savor every little moment of their trips.
Q. "Snail Travelers" is named as a metaphor for traveling slowly. What are the great things that happen when you travel slowly?
The main reason we decided to travel slowly is because it saves us money compared to faster travel. We usually save 25%-40% off our housing costs by getting a monthly discount, and we also have less transportation costs. There are other benefits besides financial. Spending a month or more somewhere gives us the opportunity to really get to know the place on a more intimate level compared to staying in a hotel for a few days and then moving on. Slow travel is also less exhausting, better for the environment, and allows us to build more friendships with people.
Q. What inspired you to start your own YouTube channel?
Our original goal for our YouTube channel was to convey the message that traveling is not as expensive as many believe. We also like to share our travel experiences and lifestyle through our videos. Initially, we started our channel to keep in touch with people from home and share our experiences, but it has grown much more than we ever expected!
Q. Your style of travel is a combination of vacation and volunteering. Has it worked as planned so far?
Finding volunteer opportunities was not quite as easy as we originally expected. We had thought that we could just show up somewhere and find opportunities once we arrive. Now we realize that it is better to seek these opportunities before we arrive somewhere, and this takes research and planning. The volunteer experiences are there, but we realized that we need to be more aggressive in search for them than we originally expected.
Q. I understand from your videos both of you have been staying in Malaysia, particularly Penang for some time. What are the things that you enjoy most in Penang?
We spent our first three months of the Movement Control Order in Cameron Highlands. We loved it there (especially the weather and the people), but once we moved to Penang, we found new conveniences that weren't available in Cameron Highlands, such as access to large grocery stores, more varied cuisine, and a developed transportation system. Penang has become one of our favorite locations, and we are thankful to be here!
Q. What changes or transformation would you like to see in Penang?
I don't think there are any big changes that we would like to see in Penang. We like it the way it is and hope it doesn't become overdeveloped.
Q. What are the things in Penang you wish they would remain as they are for a long time to come?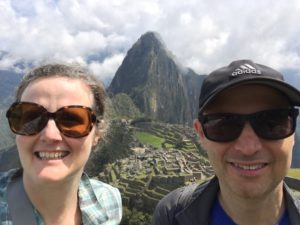 One of the things we like most about Penang is the diversity and the friendliness of the people here. We have met so many nice people during our few months here. We also appreciate the government's effort in preserving the heritage and natural sites as much as possible.
Q. What are some of your upcoming personal travel plans for 2021 as well as any plans/new features for your website and YouTube channel?
We had originally planned to take a short trip back to the U.S. and then return to Southeast Asia to continue our travels into 2021. We are now taking everything one day at a time. We are perfectly happy to be in Malaysia and are very grateful that we have been allowed to stay in the country until at least the end of the year.
Q. What advice can you give to our readers who want to become a full-time traveler?
We had originally planned to work until retirement age and then travel when we were older. But after a health scare, we realized that we didn't want to wait until we were too old to travel the world. Be as smart with your money as you can and seize the day!
If you would like to know more about their stories, head over to their website: www.snailtravelers.com or subscribe to their YouTube channel to live vicariously through their travels.
Thank you to long time contributor to Dave's Travel Corner, Teh Chin Liang for organizing this interview.