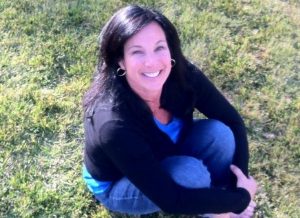 I first met Emily at a travel meetup in Los Angeles several years ago – I was impressed by how easily public speaking comes to her and also by the fact that she has been doing something she loves for so long (she started her website way back in 1996).
She continues to be the go to person for travel tips as well as a valuable resource for family related travel questions. She is much sought after as a travel expert -regularly making appearances on TV and is often a guest on the Steve Harvey Show.
Recently we had the opportunity to ask her a number of questions about family travel and her projects.
Q. Tell us about yourself and what first attracted you to traveling?
I've lived in Los Angeles with my husband and best friend Sid, and we are the proud parents of two children, ages 21 and 23. My eyes have always been open to the fact that the entire world is just a plane ride away. I felt like sharing travel with my kids was one of the greatest gifts I could give to them. So, it's my kids who have been my constant traveling companions and served as the source of my inspiration.

Q. The movie "Pay if Forward", staring Haley Joel Osmont, Kevin Spacey and Helen Hunt involved a concept, "Pay it Forward" or helping out others without expecting something in return. It is a neat concept that I rarely hear about – tell us what you recommend to install these values in children at a young age?
The holiday season is an extra special time of year to teach kids to "pay it forward." Explain how important it is to do things for others without expecting anything in return. Here are a few ideas for practicing random acts of kindness with your family during a holiday road trip:
• Leave behind a "thank you" note to a server or someone who helps you on your trip.
• Pay the toll for the car behind you.
• Buy someone coffee — a warm beverage warms the heart.
• Hold the door for someone.
I try to pay it forward by providing my Facebook friends with a weekly giveaway. It gives me great joy to be able to offer a special travel giveaway each week to someone. I don't receive any benefits for providing this giveaway except the way it makes me feel.

Q. What is a Family Boredom bag and how does this help for long road trips!?
A Family Boredom Bag is a hanging travel cosmetic case that you can purchase anywhere – even the Dollar Store. Parents use the Boredom Bag on road trips, filling each of the cosmetic case pockets with age-appropriate activities, including books, electronic handheld games, a self-contained craft kit, snacks, drinks, small notebooks, markets, games and more. The boredom bag is there to help for those moments that make your family restless during the road trip.

Q. Holiday road trips can be a great time for families to bond. However because of being in close proximity to each other (especially on the longer road trips), sometimes these trips can be stressful. What are some of your stress relieving tips to help during family road trips?
One of the easiest ways to relieve stress in the beginning is to leave the house at a reasonable time. Many families try to leave in the wee hours of the morning only to find they are miserable for much of the drive because of lack of sleep. Also, the kids often wake and can't go back to sleep because they are excited about the trip. Also, arm yourself with information about the route you're taking so you're aware of places you can stop for a break. Travel apps now provide such sophisticated highway information, so it's easy to find those locations. Also, always pack a cooler with water and small, healthy snacks for the kids.

Q. What vehicle tips can you give families for when they go on vacation – especially on road trips – do they take their own vehicle, do you recommend renting a vehicle – and why?
A family road trip can be an amazing experience, but it can go south quickly if your car breaks down. Today's average vehicle is more than 11 years old, so it's important to be able to trust the car you're driving. For peace of mind and to avoid wear and tear on your own car, consider renting a newer vehicle. Enterprise Rent-A-Car offers vehicles that can comfortably accommodate the whole family, along with room for extra packages, luggage and food. With more than 5,500 neighborhood locations, it's a convenient option that can take some of the stress out of the holiday.

Q. I remember you telling me your website, TheTravelMom.com went online way back in 1996. That is certainly early on in the sphere of online travel sites! Tell us how it has evolved over the past 17 years.
When I started TheTravelMom.com in 1996, it was a stagnate web page without any interaction with others. Now that social media has become so prevalent in society, I've become extremely interactive on Facebook and Twitter. My Facebook page has become an ongoing forum where I can talk about travel and share my own experiences. I can also provide giveaways through Facebook. TheTravelMom.com is more of an informational site about my work and a direction outlet to my social media channels where all of my interaction occurs.

Q. You made a special challenge to yourself before you turned 50. Tell us how you spent your year leading up to your 50th birthday and what was the motivation for this challenge?
I decided I wanted to try 49 new things before I turned 50, and I accomplished my goal! Some of the activities were adrenaline-pumping, thrill –seeking opportunities, such as base jumping off an Ohio bridge and downhill freestyle ski jumping in Utah. Other activities were ones where I pushed myself to do opportunities that felt uncomfortable, such as my shooting lesson at an indoor range and my visit to the herpetological society to learn about snakes. I also tried brand new activities, like creating the perfect dirty martini on the Las Vegas strip and pole dancing.

Q. Since you call Los Angeles "home" when you are not traveling – what are some of your favorite activities that you would recommend to a first time visitor to this often overwhelming city? And more specifically, activities and experiences that are fun for an entire family?
Los Angeles is a wonderful city, and I'm proud to be a resident. Since it's large and spread out, it can be intimidating when planning activities for the family. My advice is to map out the city in chunks. One day do Venus Beach and the Santa Monica pier on a beautiful day. Everyone likes to see Hollywood, but be prepared for its small size. Universal Studies in Universal City Walk is terrific for the whole family. And, a perfect trip to enjoy California weather is to visit the Los Angeles Zoo and Griffith Park.

Bio
Long before blogging was even a word The Travel Mom began keeping an online journal of her travel adventures. Since 1996 The Travel Mom has been sharing her tips pointers and experiences through television, radio, print and online. She has held high profile television positions such as The Travel Contributor for Good Morning America and made countless appearances on national television programs from The View to Rachel Ray. The Travel Mom has been a frequent guest on CNN Headline News and a regular fixture on the KTLA Morning News.
The Travel Mom's Ultimate Book Of Family Travel was published by Broadway Books and she has written numerous pieces for national publications and newspapers such as Redbook, Women's Day and Newsweek. The Travel Mom is the proud mother of two college aged kids that have been her constant traveling companions and served as the source of her inspiration. She has been married to her best friend Sid for close to 25 years and is enjoying exploring destinations with her young nieces and nephew.
Follow Emily
Website: www.thetravelmom.com
Facebook: www.facebook.com/TheTravelMom
Twitter: www.twitter.com/thetravelmom