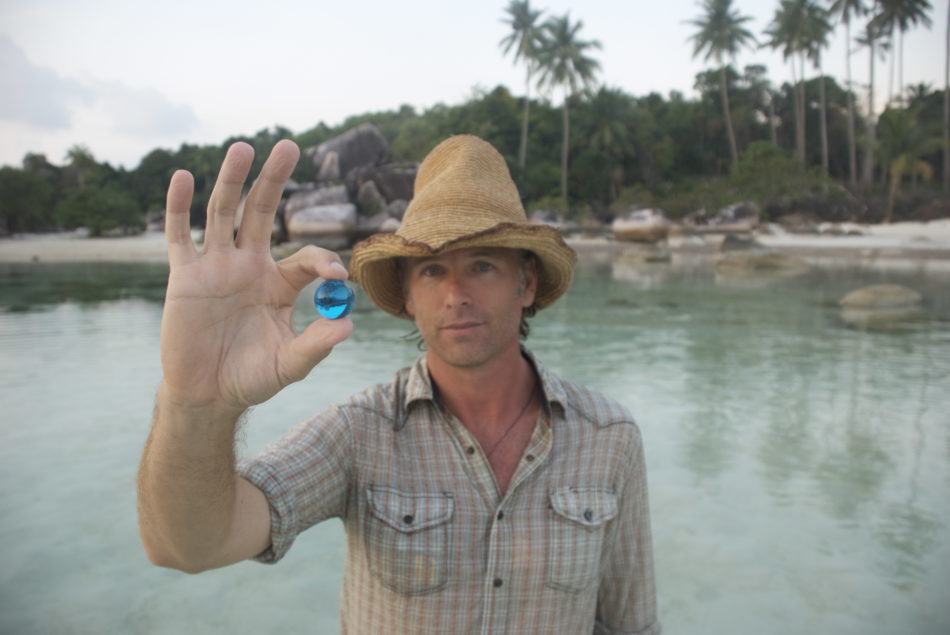 Q. Tell us about yourself. As a marine biologist, what sparked your interest in exploring the relationship between water and our well-being, leading you to write "Blue Mind", the book that explores the many ways that water can have a positive impact on our health and well-being?
As I kid, I loved being in the water. It was my happy place. On land, I was a bit introverted, stuttered, and I felt overwhelmed. But in the water, it was peaceful, and I could hear my thoughts. So, it makes sense that I'd follow an educational path that led to a career involving water.
Later, as a marine biologist, I reflected on that emotional connection to water and wanted to understand the science behind it. That's how I ended up writing "Blue Mind".
Q. I listened to a podcast with you as the featured guest. You mentioned that Blue Mind is an antidote to Red Mind, the state of anxiety and alertness that we constantly experience in our everyday life. Can you elaborate on this concept and how being near or in water affects our brain and overall health?
Red Mind is our new normal. Technology, over connectedness, media, to-do lists, grinding and striving are our culture. Add to that the impacts of the pandemic, politics, economic and environmental crises, and you have a recipe for burnout, which I call Gray Mind.
Water is all its states and forms can calm us, boost our creativity and promote contentment.
Blue Mind is one piece of our emotional health tool kit. Spending time near, in, on or under water can help us. And fortunately, we live on a water-based planet, so the opportunities to practice Blue Mind abound.
Q. To get into the Blue Mind state, you don't necessarily need to travel to a far-off tropical destination. Are there any specific water environments you would recommend for people to fully enjoy the maximum benefits of being in the Blue Mind? What activities can people engage in to enhance their Blue Mind experience?
You don't need to travel to find Blue Mind. Any kind of wild water will work – lakes, rivers, oceans, creeks, rain, snow and ice.
Domestic water is also useful – pools, tubs, showers of any kind and shape are readily available.
Urban water such as waterfronts and fountains are a wonderful source of Blue Mind.
Virtual water includes art, photography, film, music, recordings of water, kinetic water sculpture, poetry and prose. Virtual water can be used to boost Blue Mind anywhere.
The last category is imaginary water, and it's made of the water memories we carry with us for life. Close your eyes and you can hear, see, feel, taste and smell the watery places you love.
Many people who lead guided meditations utilize our memories of water to help people reach a state of mindfulness.
Q. For those who are not fond of being near the water, what alternative activities can they engage in to achieve the Blue Mind state of mind?
My mom has a lifelong fear of open water since childhood. But she loves looking at it. As kids, she enjoyed watching us in the water. She has Blue Mind art in her home. She likes her bathtub too!
For those who are less keen on wild water, all the other forms are useful.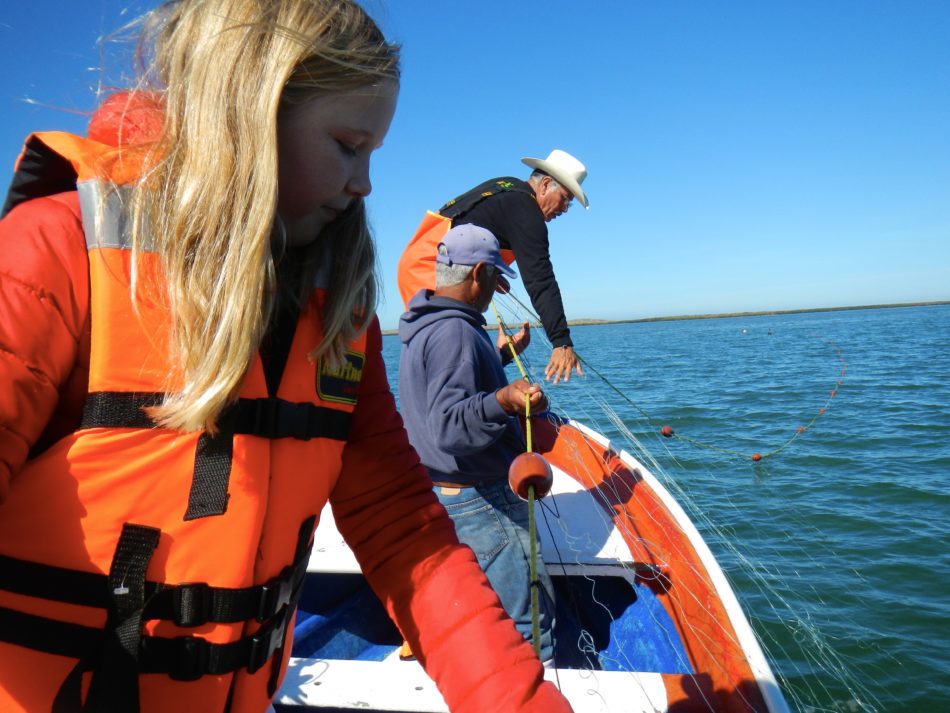 Q. Do natural water environments have more Blue Mind benefits than artificial ones, for example swimming pools or water parks?
Generally, you could say there's a continuum from extreme to mild Blue Mind. But it varies from person to person.
I love the idea of floating in a warm tropical ocean at night under the stars, but for some people that sounds stressful.
People who grew up near lakes or rivers may have a stronger affinity for fresh water.
I like to work with people to create a personal Bluescription based on their location, interests, needs and personal history.
Q. Do any of your personal travel experiences deeply influence your well-being or connection to the Blue Mind concept?
I'm always on the lookout for water when I travel. Even if it's a basement pool at a YMCA in New York City. It's my touchstone and it grounds me in a new place.
Speaking of NYC, when I'm there I always set out on foot for the river (either one) and walk along it. If possible, I'll get on a boat or kayak. Maybe take the train out to the beach.
Q, Lately, sleep tourism has become popular, with people traveling to resorts that focus on providing great sleep experiences. You mentioned surf therapy and float therapy in the podcast. Would you recommend these therapies for travelers seeking a vacation to de-stress and do you see these therapies becoming a future travel trend?
People say they sleep very well after a day near, in, on or under water. The sound of water is also one of the best sleep aids (rain, rivers, waves). Contrast therapy, where you keep going back and forth between a sauna and a cold plunge, it helps you relax and promotes rest.
The connection between healthy water and healthy sleep is real.
Q. As a marine scientist, what is your advice for travelers to use the natural resources responsibly while enjoying the Blue Mind experience?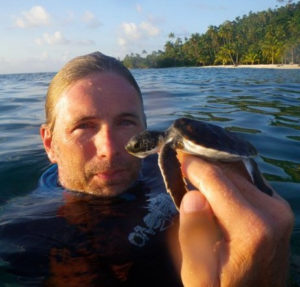 There are many things we can all do to evolve our lifestyles in the direction of sustainability. But my advice to people is usually to connect more deeply with the water near you, wherever you are. Bring someone who needs it to the water. Talk about Blue Mind. Share your insights. We know that emotional wellness is the foundation for a sustainable economy.
Q. What would you like to say to Dave's Travel Corner's travel community?
The past several years have been personally challenging for me and everyone I know. All my tanks have been drained. I've helped my best friends and closest family members manage their Gray and Red Mind states by reminding them to practice Blue Mind and guiding them to water. But I often forgot to do it for myself.
Take better care of yourself, so you can help the people and places you love. Travel to places that help you rest and feel whole. Find your water.
There are many great water photos on Unsplash.com that are rights free. I love finding "blue mind" images there.
Photographs credit: Wallace J. Nichols
Biography:
Dr. Wallace J. Nichols is a marine scientist, activist, and author. He inspires people to have a deep connection with nature through his words, images, and experiences.
He is a Research Associate at California Academy of Sciences, and his work has been featured on NPR, BBC, PBS, National Geographic and Animal Planet and featured in Time, Newsweek, GQ, Scientific American and New Scientist, among others.
His book "Blue Mind: The Surprising Science That Shows How Being Near, In, On, or Under Water Can Make You Happier, Healthier, More Connected, and Better at What You Do." explores the benefits of being near water and how it positively impacts our well-being and cognitive abilities.
His most recent work has been on Blue Mind, merging the fields of cognitive science and emotional wellness with water conservation and exploration.